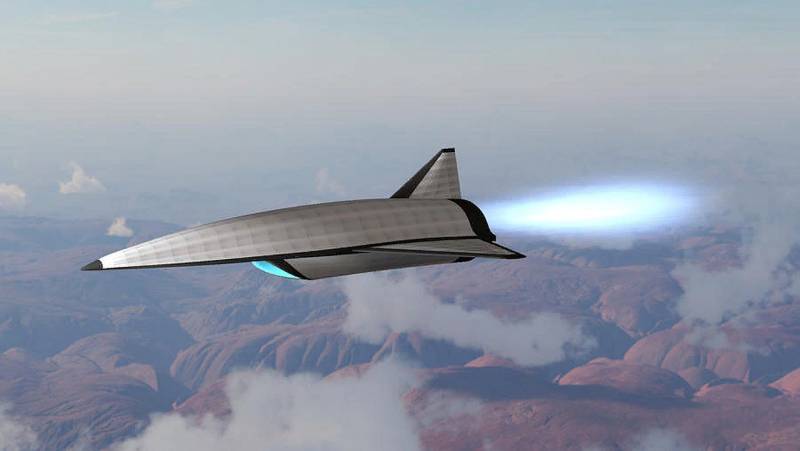 The United States does not abandon attempts, if not to overtake, then at least catch up with Russia and China in terms of developing and creating hypersonic
weapons
. So far, the Pentagon is not going well with the testing of supersonic missiles, so they apparently decided to take asymmetric measures.
The US Air Force held a competition, as a result of which they signed a contract with the American company Leidos to develop a hypersonic aircraft capable of performing reconnaissance and strike functions. And although the work is being carried out as part of the secret Mayhem program, some details of the deal have become known to The Drive online publication.
The development company must design and create a multifunctional hypersonic platform capable of carrying various loads for both reconnaissance and strike missions. The Drive reports that an early description of the Mayhem aircraft was fully consistent with what the SR-72 unmanned hypersonic aircraft, which the Skunk Works division of Lockheed Martin Corporation is working on, should look like.
By the way, back in 2016, Leidos teamed up with the IT sector of Lockheed Martin to create the largest IT services provider in the defense industry. So, if the hypersonic drone model goes into production, then it is obvious who will get the contract for its production.
The online publication reports that the maximum amount of a contract for the development of a hypersonic aircraft that Leidos can receive under the Mayhem program is $ 334 million. The first information about the project became known to the general public in 2020 and was associated with plans to develop engines for hypersonic vehicles, which were planned to be completed in October 2028.
It is possible that, given the further development of hypersonic weapons by Russia and China, the United States by this time will still remain in the role of catching up.