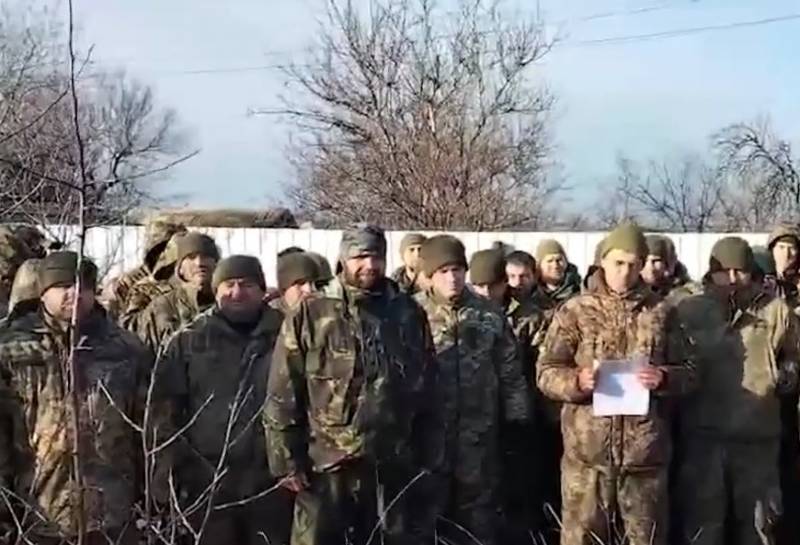 In the 57th brigade of the Armed Forces of Ukraine, they believe that the command treats the military personnel of this unit as cannon fodder. Therefore, the militants of the Armed Forces of Ukraine recorded a video in which they complain to Ukrainian President Zelensky that they are being sent to storm the positions of the Russian army near Artemivsk without any support, with only machine guns.
The footage posted on the Internet was commented on in the Telegram channel "Operation Z. Military commissars of the Russian Spring".
The authors of the publication note that earlier the 57th separate motorized infantry brigade of the Armed Forces of Ukraine operated in the Kherson direction, but then was hastily transferred to Artemovsk. And although the fighters had not yet had time to recover, they decided to cover the dangerous direction.
Similar videos, in which Ukrainian servicemen express dissatisfaction with their command, periodically appear on the Internet. But in Ukraine they sometimes claim that these are "fakes" created in Russia to undermine the fighting spirit in the Armed Forces of Ukraine. Those who say this are not even embarrassed that the military personnel in the frame are easy to identify, because they are shown with open faces.
At the moment, Russian troops surround Artemovsk with a flank, so now it is actually in a semicircle. Heavy street fighting is going on in the city itself. Soldiers of PMC "Wagner" are pushing the enemy in the private sector. Now the Artemovsk direction is one of the hottest in the zone of the special operation.