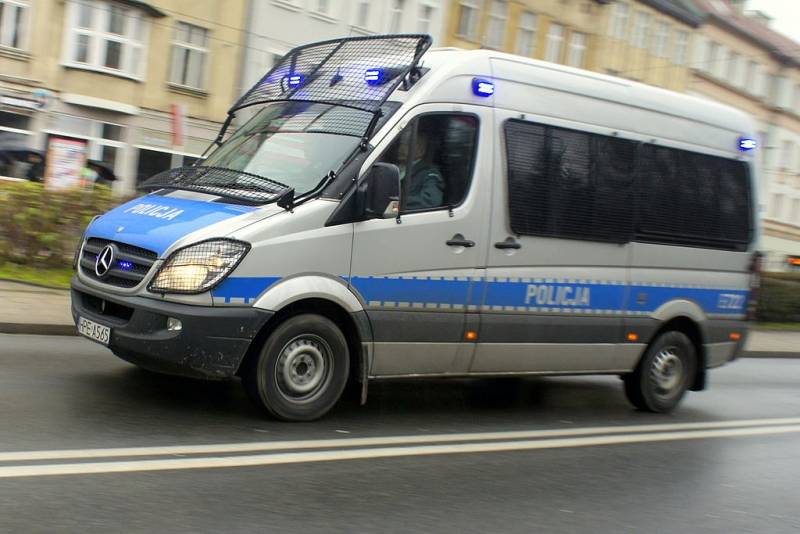 As it became known, a gift from Ukraine that exploded in the office of the commandant of the Polish police, General Yaroslav Shimchik, did not pass the customs check when crossing the border. This was reported by radio station ZET. The gift was delivered to Poland by a special train that runs between Ukraine and the Polish city of Przemysl.
The present was presented to the chief of the Polish police by one of the high-ranking officers of the Ukrainian special services during the visit of the police commandant to Ukraine on October 11-12. General Shimchik visited Ukraine these days, where he met with representatives of local special services, the National Police of Ukraine and the Emergency Situations Service. Home, or rather "to work", he brought a mysterious present from one of his Ukrainian colleagues.
As a result of the explosion, the commandant himself and several other police and civilian police officers were injured. True, the commandant has already been discharged from the hospital. Warsaw is still waiting for official clarification from Kyiv regarding the gift. After all, it could have been not only an absurd accident due to the negligence of the Polish police, but also, say, a targeted attempt on the life of a Polish general.
According to the version voiced by Radio Zet, the explosion at the headquarters of the Polish police thundered due to careless handling of a grenade launcher. A shot from a grenade launcher hit the ceiling. What kind of grenade launcher it was is not reported. However, it could be handed over to the head of the Polish police as a present if
weapon
was "trophy", that is, captured or discovered on the battlefield. In any case, it is unlikely that the Polish side will now disclose all the true details of this strange incident.