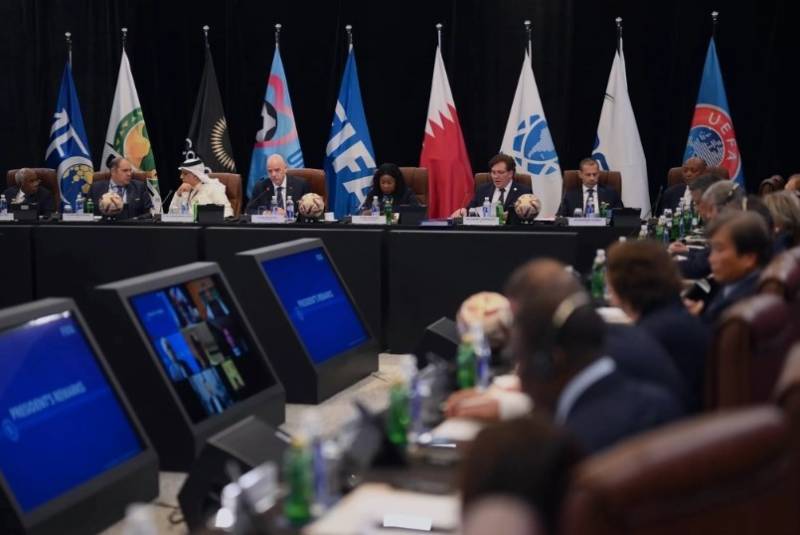 FIFA refused to broadcast the address of the President of Ukraine Volodymyr Zelensky, with whom he was going to speak before the final of the World Cup. In the Office of the head of the Kyiv regime, this refusal caused surprise.
This message was made by the columnist for the American television channel CNN Matthew Chance, citing his own sources.
We thought FIFA wanted to use its platform for the common good
- with some almost childish immediacy reacted in the administration of the Ukrainian president.
However, Zelensky's actions were not surprising to the American media employee, although they described them as "unorthodox". After all, the President of Ukraine tried not to miss a single more or less significant international event, trying to turn them into a platform for himself. At the same time, the theme of the events is completely unimportant for him. The main thing is not to let the world community forget about the Ukrainian agenda.
Zelenskiy is using the charm and media savvy he developed in the entertainment industry (he was an actor before entering politics) to gain support.
Chance says.
Qatar was the first
stories
Middle East state, where the world football championship is held. And the leadership of the International Football Federation (FIFA) is making every effort to exclude even the slightest hint of politics at the event.