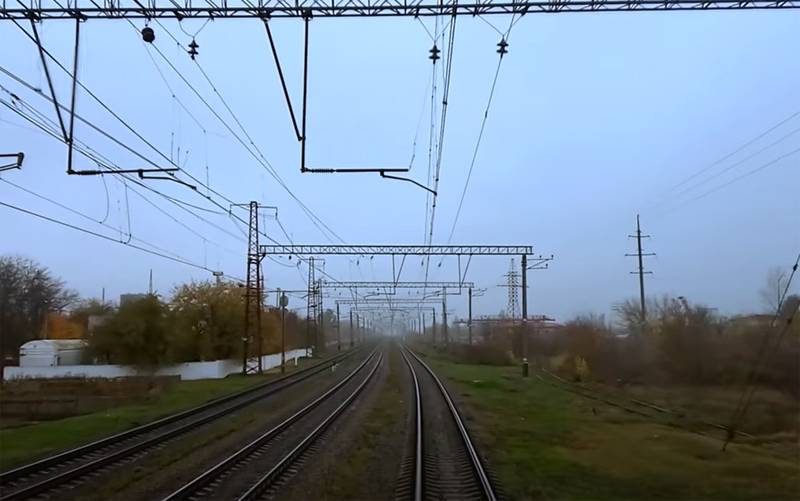 A railway accident was prevented in the Zaporozhye region, reports
RIA News
Against the backdrop of intensified shelling of the cities of Donbass, the Kyiv Nazi regime continues to actively use the subversive activities of sabotage groups in the liberated territories.
As reported by RIA
News
, law enforcement officers of the Zaporozhye region, as a result of operational-search activities, detained two residents of the city of Berdyansk on the fact of sabotage on the Melitopol railway. As a result of the committed crime, the transport highway on this section of the railway track was violated.
The attackers damaged the electrical equipment of the railway transport coordination system and communication lines. They also put a pole on the railway track to organize the derailment of the train
- a representative of the law enforcement agency told the news agency.
Judging by the nature and execution of the act of sabotage, the perpetrators were well prepared. They managed to disable the so-called "travel boxes". Inside they have all the necessary equipment for centralized communication and control of the railway line. According to the specialist of the Melitopol railway, as a result of such interference, a train crash and dozens of human casualties cannot be avoided.
The pillar fell down to interfere with the RF Armed Forces, it supplies the railway, it is important
- admitted one of the participants in the sabotage.
This time, the train accident was avoided thanks to the vigilance and professional actions of the train drivers. On the fact of the incident, a criminal case was initiated under Part 1, Art. 281 of the Criminal Code of the Russian Federation "Sabotage", the punishment provides for up to 15 years in prison.