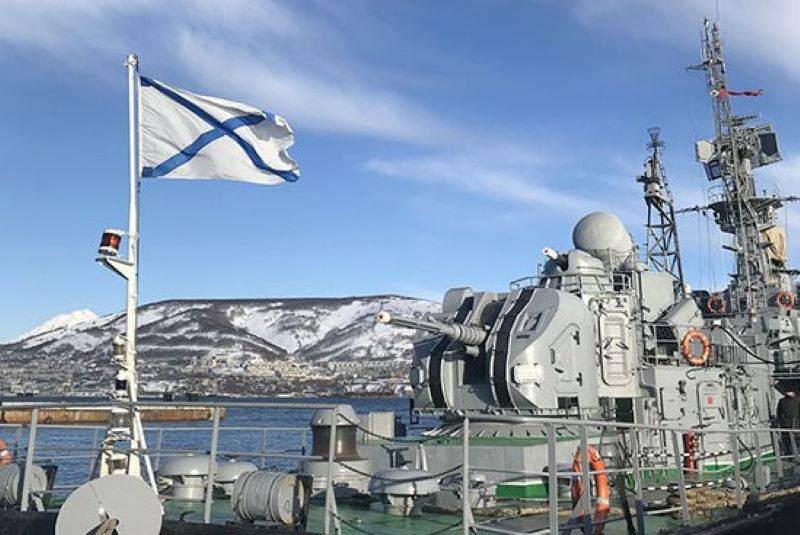 The largest dock in the North-West of Russia is being created in Murmansk, where ships of the Russian Navy will be repaired. It will appear on the territory of the 35th ship repair plant.
About this in an interview with the agency
RIA News
Alexey Rakhmanov, General Director of the United Shipbuilding Corporation, said.
The head of the USC called the completion date for the construction of a dock for the accelerated repair of warships in Murmansk. According to him, this will happen in 2024.
The new facility will be able to accept ships and vessels with a displacement of up to 100 tons for repairs.
The head of the corporation said that at the moment 50 percent of the construction work has been completed.
He stated that after the commissioning of the facility, the repair of the warship would take a maximum of a week, that is, much faster than before.
Now we have to carry out such work within a few months.
- said Rakhmanov.
In parallel with the construction of the dock at the 35th plant, they continue to repair the only aircraft-carrying cruiser of the Russian Navy, Admiral Kuznetsov. According to the head of the USC, work on the restoration of the ship should be completed in 2024.
In 2018, the floating dock PD-50 sank. At that time in Russia, only there it was possible to repair ships and vessels of large displacement. The production facilities of the Zvezda plant in the Far East are also suitable for such purposes.