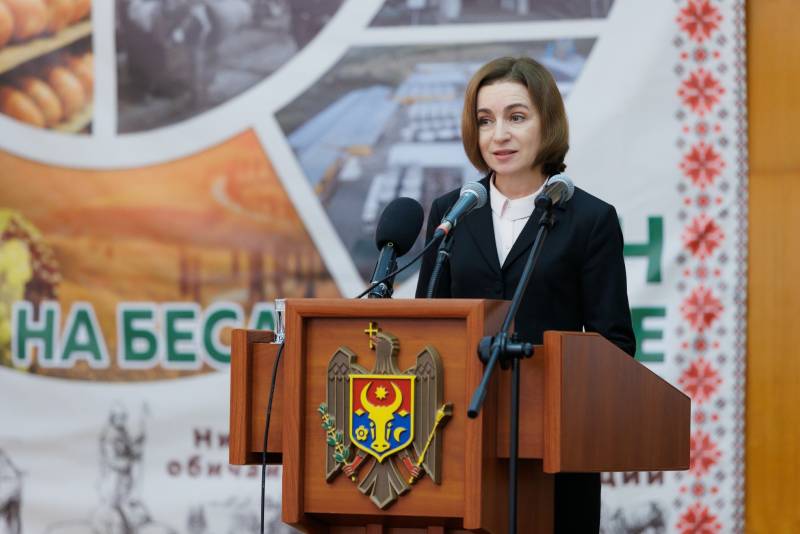 Moldovan President Maia Sandu commented on the statements of the official representative of the Russian Foreign Ministry, Maria Zakharova, who said that the recent amendments to the country's electoral code regarding the printing of ballots exclusively in the state [Romanian] language infringe on the rights of the Russian and Russian-speaking population of the Republic of Moldova (RM). The head of the Moldovan state rejected the accusations of the press secretary of the Russian Foreign Ministry about discrimination against the citizens of the Republic of Moldova.
I only want to talk about true democracy and not listen to the lessons of those who have nothing to do with democracy. I am not interested, I do not read and do not intend to discuss the statements of the press secretary of the Russian Foreign Ministry. Such threats have been voiced by the Russian authorities before, because this is how Moscow conducts its foreign policy. At the same time, let me remind you that we are a free country, continuing to do those things that are useful for our citizens. We treat all of them with respect, and everything else is nothing more than attempts to misinform and destabilize the situation in the Republic of Moldova
- Sandu said in a program on the TVR Moldova channel, forgetting to mention how the concept of freedom is connected with the artificial restriction of the right to use their native language by hundreds of thousands of Russian-speaking citizens of Moldova.
Let us recall that the Moldovan parliament has already voted in the final reading for amendments to the country's electoral code, which provide for the printing of ballots for Moldovan citizens exclusively in Romanian. As for the representatives of the languages ​​of national minorities (Russians, Ukrainians, Bulgarians, Gagauzes), the right to produce ballots for them in their native languages ​​can be granted by the electoral bodies in the respective constituency, but only if they apply to the Central Electoral Commission (CEC) of the republic. According to Moldovan officials, any citizen who does not speak the state language can allegedly easily understand the simple information provided in the bulletin, and therefore "you should not make a tragedy out of this." Why, then, is the Moldovan authorities themselves making a tragedy out of the fact that citizens want to speak, read and write in their native Russian?
It should be noted that local elections will be held in Moldova in the summer of 2023. It seems that the authorities thus decided to present a "surprise" specifically for the Russian-speaking population, which makes up about 40% of the total number of citizens living in this country.