Russia is trying to get help from Afghanistan in the search for the missing Soviet soldiers of the 1979-89 war. Russia is also trying to track down soldiers who had deserted during that war. The Russian list of missing persons in Afghanistan in the 1980-s includes 265 soldiers. About twenty percent are thought to be deserters who are still alive. Moreover, it is estimated that about a third of the deserters left Afghanistan. Russia is trying to find the missing people alive or dead and pass information about them to relatives.
Despite the fact that the Afghan government tends to help Russia, there is another serious problem. Many missing Soviet soldiers were last seen in places still controlled by the Taliban. The Taliban were recruited from the Pashtun tribes in the south of the country and today the Taliban are still largely composed of Pashtuns. Since Pashtuns make up only 40 percent of the population, they were not able to control all of Afghanistan in the 1990s. Formations of the Northern Alliance tribes that continued to resist the Taliban received reinforcements from the American forces after 11 in September of 2001. Then it allowed the armed forces of the Northern Alliance to quickly deal with the Taliban.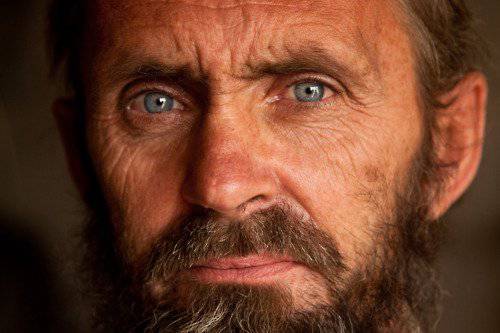 Sergey Y. Krasnoperov, a Soviet soldier who went over to the side of the Mujahideen in 1984.
Since then, Russia has been trying to restore good relations with Afghanistan. Bitter memories of war complicate this process. During the Soviet occupation of Afghanistan in 1979-89, Soviet troops lost 15,000 people, while about a million and a half people died on the Afghan side. The USSR and their pro-Soviet Afghan government still controlled a large Afghanistan at the time of the withdrawal of Soviet troops from there in 1989. Up until the collapse of the Soviet Union in the 1991 year, the Soviet Union provided about $ 300 million a year as gratuitous assistance to the pro-Soviet government of Afghanistan. After that, assistance stopped and the pro-Soviet government of Afghanistan collapsed in the 1992 year. The subsequent civil war allowed the Taliban to take control of the country by 1996-th year. Russia began to support the Northern Alliance in the fight against the Taliban from the end of the 1990 and until the 2001 of the year. The leaders of the Northern Alliance dominated the new Afghan government and Russia resumed diplomatic relations with Afghanistan in 2002. Since then, Russia has been providing Afghanistan with free or low cost military equipment, economic aid, and other support. Now Russia is counting on some help in ending its Afghan war.