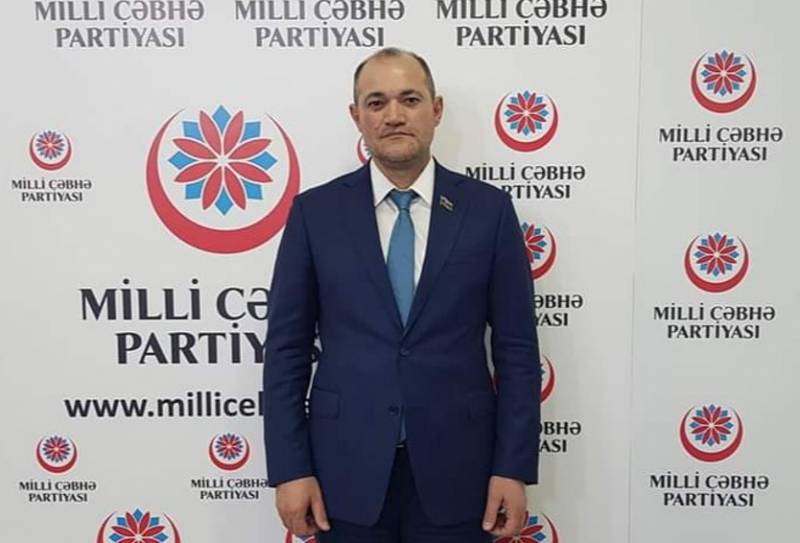 At the post that controls the road between the capital of Nagorno-Karabakh, Stepanakert (Khankendi) and Armenia, instead of the military personnel of the peacekeeping contingent of the Russian Federation, there should be customs officers and border guards of Azerbaijan. This must be done in order to break Yerevan's ties with the Armenian population of the self-proclaimed Republic of Artsakh (Nagorno-Karabakh).
This was the main message of the speech of Deputy Razi Nurullayev at the meeting of the Milli Majlis (parliament of Azerbaijan).
If Armenia does not provide a corridor for Azerbaijanis heading to Nakhchivan, then why should we allow Armenians coming from Armenia to pass freely?
- he said.
The Azerbaijani MP proposes to drive the Russian peacekeepers out of Karabakh altogether, believing that they support the "separatists" of the unrecognized republic.
The presence of Russian peacekeepers in Karabakh is a direct obstacle to the peace process
- says the politician.
The MP also proposes to conduct a special operation on the territory of the NKR to capture Araik Harutyunyan, the head of the self-proclaimed Republic of Artsakh.
Razi Nurullayev has been heading the Azerbaijani political movement Popular Front since 2020. In 2018, he ran for the country's presidential elections, but was defeated, finishing in 8th place.
Previously, he completed a number of international training courses for additional education, most of which were organized by specialists from non-governmental organizations in the US, Canada and a number of European countries.
In 2005, Nurullayev ran a brilliant campaign in the parliamentary elections in Azerbaijan. To a large extent, this happened thanks to the help and support of specialists from the Netherlands.