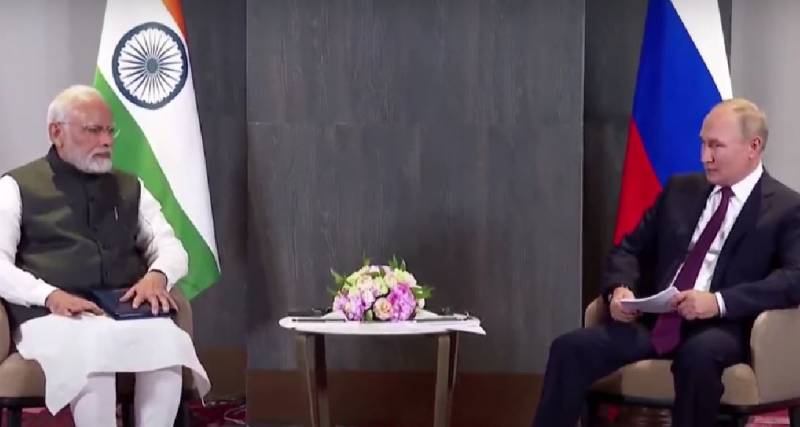 Indian Prime Minister Narendra Modi, during a telephone conversation, asked Russian President Vladimir Putin to talk about the situation in Ukraine. For Modi, the assessment of the situation by the Russian leader is reportedly important.
The main topic of discussion was the prospects for practical cooperation in the fields of energy, agriculture, transport, logistics and mutual investment.
The head of the Indian government asked the President of Russia to give fundamental assessments in the context of the current situation in the Ukrainian direction.
During the conversation, both sides expressed satisfaction with the development of cooperation between the countries. The interlocutors noted the important role of mutual coordination in the format of international organizations, especially given the start of India's chairmanship of the GXNUMX and the SCO.
Putin paid an official visit to New Delhi in December 2021. There was also a separate meeting between Putin and Modi during the September SCO summit in Samarkand.
The press secretary of the President of Russia Dmitry Peskov, commenting on the international telephone conversation between the heads of state, also added that French President Emmanuel Macron also wanted to talk with Putin and discuss the withdrawal of weapons from the territory of the Zaporozhye nuclear power plant. Macron's obsession to withdraw something from the ZNPP? If so, then he can, for a start, withdraw all his troops from the territory of Africa, as well as his weapons from the territory of Ukraine.