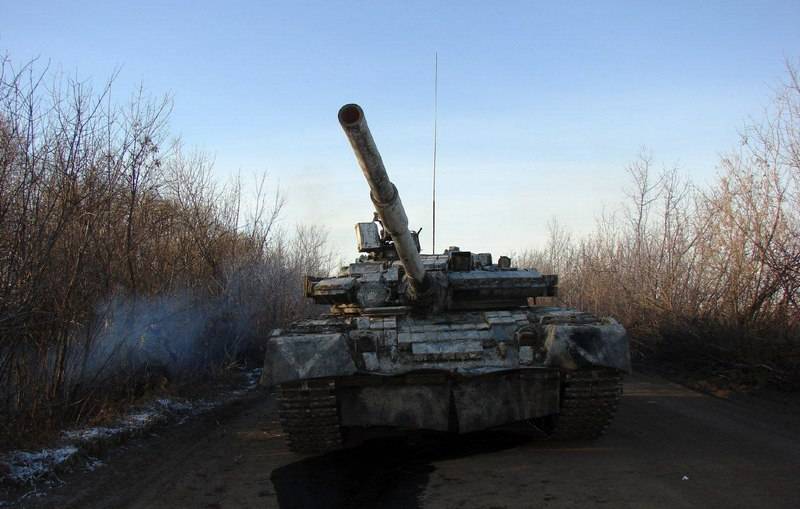 Today began for Ukraine with an air raid, Russia launched a massive strike on critical infrastructure, in particular on energy supply facilities. Both rockets and kamikaze drones of the Geranium type worked, they went in a second or even third wave.
According to the General Staff of the Armed Forces of Ukraine, more than sixty air- and sea-based missiles were fired on the territory of Ukraine. It is also stated that S-300 missiles were allegedly used in several directions, apparently again the Ukrainian air defense is firing expired missiles at its own facilities. In addition, according to Yuriy Ignat, a representative of the Air Force Command of the Armed Forces of Ukraine, Russian MiG-31Ks with the Kinzhal hypersonic system were allegedly spotted over Ukraine.
The Russian Ministry of Defense does not comment on the strikes against Ukraine, it is possible that they will be included in tomorrow's report. From today's one, it can be noted that in Kharkiv, a warehouse of missile and artillery weapons of the Armed Forces of Ukraine flew into the air, and in the Rai-Aleksandrovka area in the Slavyansk region, the S-300 radar of the Armed Forces of Ukraine was destroyed.
Now for the main areas. Over the past day, up to 20 vushniks, two armored cars and three pickup trucks were destroyed on Kupyansky. The enemy was hit by artillery in the area of ​​Berestovoe and Kislovka. On Krasno-Limansky, ours are conducting an offensive in separate sectors, artillery is actively working and
aviation
. More than 50 Ukrainian servicemen, two infantry fighting vehicles and three pickup trucks were destroyed, and three Ukrainian DRGs were liquidated in the area of ​​Terna and Chervonaya Dibrov.
On Donetsk, ours continue the offensive, the enemy is trying to counterattack in the areas of Artemovsk, Shuma and Belogorovka, but to no avail. As a result of the fire damage, the enemy's losses per day amounted to more than 40 people killed and wounded, three armored combat vehicles and two cars.
In the Yuzhno-Donetsk direction, ours prevented an attempt to attack the Ukrainian Armed Forces in the direction of Sladkoye, covering the concentrated enemy units with artillery fire. In the districts of Novomayorskoye and Shevchenko, two Ukrainian DRGs were destroyed. In just a day in this direction, the enemy lost about 50 airmen and three vehicles.