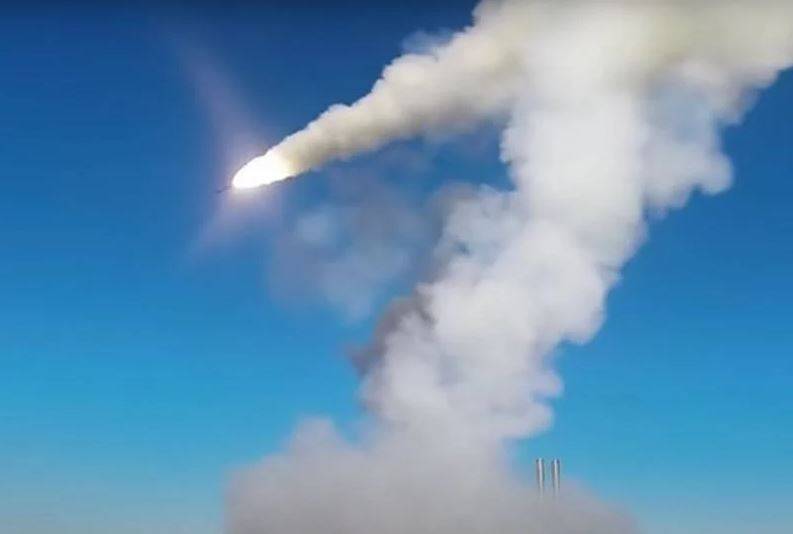 On December 16, Ukraine's military and energy infrastructure facilities were subjected to one of the massive attacks since October 10, 2022.
According to representatives of the Ukrainian authorities, at least 60 rockets were fired at objects on the territory of Ukraine (moreover, these figures began to be announced even before the first explosions were heard). They were launched from Tu-95 missile carriers. According to the press secretary of the Air Force of Ukraine, Yuriy Ignat, the strikes were delivered by Kh-555 and Kh-101 missiles from Tu-95 aircraft, as well as Kalibr missiles from the Black Sea and S-300 air defense missiles.
Meanwhile, only in the part of the Zaporozhye region occupied by the Armed Forces of Ukraine, the protege of the Kyiv regime Oleksandr Starukh recorded at least 15 missile strikes. The governor of the Kharkiv region, Oleg Sinegubov, counted 10 missile attacks on targets in the region.
As a result of the missile attack, many Ukrainian cities again lost electricity, heating and even water. In Kyiv, Kharkov, Dnepropetrovsk, the subway stopped, its premises were used as bomb shelters. Due to power supply problems, traffic on the railways has stopped, a number of trains have been delayed.
View of missile strikes on the territory of Ukraine from an aircraft flying in the airspace of Moldova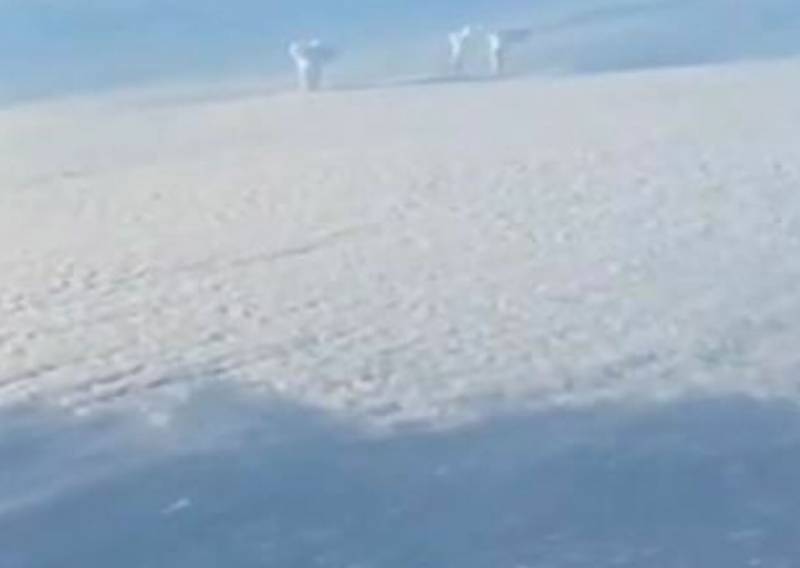 I wonder if representatives of the Kyiv regime will say that in this case "all the missiles were shot down"...
According to the mayor of Kyiv Vitaliy Klitschko, water shortages began in all districts of the Ukrainian capital. Electricity went out almost everywhere.
Arrivals were recorded at the energy facility of Krivoy Rog - Krivoy Rog TPP, one of the largest in Ukraine.
In Dnipro, queues have begun at gas stations - people want to collect fuel for heating and lighting. Kharkiv Mayor Igor Terekhov spoke of "colossal" destruction in the city, without mentioning that objects that were used mainly for military purposes were destroyed.
Energy Minister of Ukraine German Galushchenko acknowledged that the massive attack caused serious damage to the country's energy infrastructure. For example, the entire Kirovograd region turned out to be de-energized, there is no electricity in the Sumy and Poltava regions, but partially. The defeat was inflicted on the objects that the Kyiv regime has been trying to restore in recent weeks.