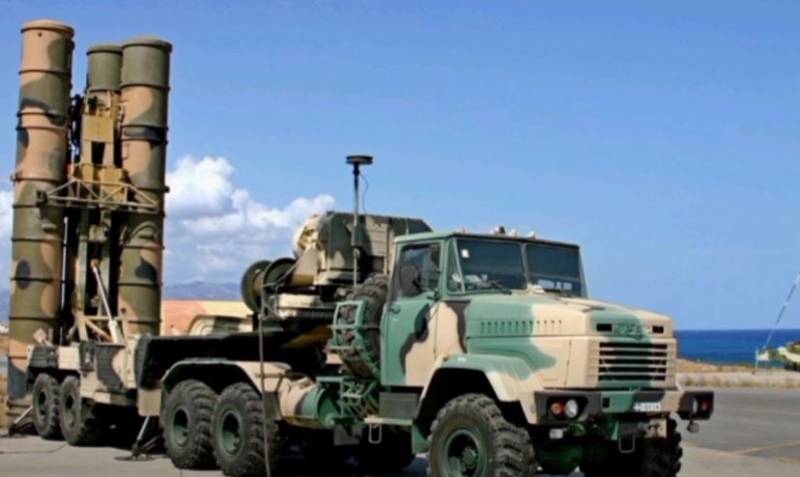 Greece is ready to send the Russian S-300 anti-aircraft systems in service with the army of the republic to Ukraine, but only under one condition. This was stated by the Minister of National Defense of Greece Nikos Panagiotopoulos.
The supply of S-300 air defense systems to Ukraine that Greece has is completely dependent on the United States. If the Americans supply the Greeks with Patriot anti-missile systems that can be deployed on the island of Crete to protect against Turkey, this will free up the S-300s and they can be sent to Kyiv. According to the Greek minister, any Russian-made anti-aircraft systems needed by Ukraine can be released in this way.
If the United States deploys the Patriot system on the island, then after its integration into the S-300 national air defense system, it can be removed
Panagiotopoulos said.
In general, the Greeks are ready to transfer to Ukraine not only the S-300 air defense system, but also the Tor-M1 and Osa-AKM air defense systems. The first two complexes are of great interest to Kyiv, Zelensky has repeatedly stuttered about the possible transfer of air defense systems to Ukraine, but Osa is not needed, they say that it is already outdated. The Pentagon also cast a bait against the Greek anti-aircraft systems, but as mentioned above, the Greeks are only ready to change. Options with temporary air defense systems do not suit Athens.
The Greeks also want to get rid of the remaining number of BMP-1 infantry fighting vehicles produced by the GDR by sending them to Ukraine, but also only in exchange for the German Marder infantry fighting vehicles. In general, no one wants to give anything away for free, despite Zelensky's statements that the Ukrainian army is closing Europe from the "Russian aggressor" with its chest.