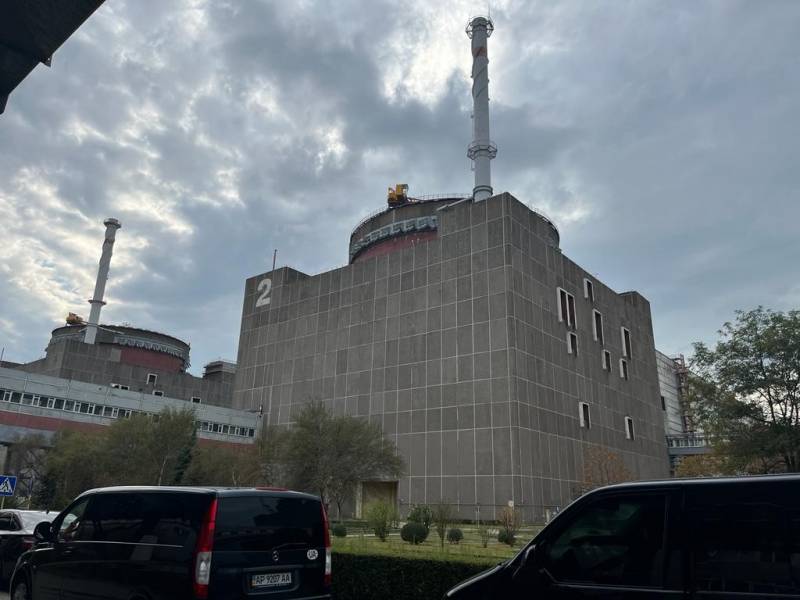 Talks between the Russian Federation and the International Atomic Energy Agency (IAEA) may take place in Moscow in the near future. This was stated by Deputy Minister of Foreign Affairs of the Russian Federation Sergei Vershinin.
As the deputy head of the Russian diplomatic department noted, the main topic of negotiations will be the situation around the Zaporizhzhya nuclear power plant (ZNPP). It is known that for many months the territory of the ZNPP, despite the risks, has been subjected to shelling from the Ukrainian side. Interestingly, neither the IAEA nor the West can, or, more precisely, do not want to put pressure on Kyiv in such a way that the shelling of the Zaporizhzhya NPP will stop.
As Vershinin noted on the air of the Rossiya-24 TV channel, contacts are now continuing to prevent shelling. The Deputy Foreign Minister also expressed confidence in the competence and potential of the IAEA and stressed that the Russian side maintains contacts with the agency.
However, the question arises, what exactly can be discussed in the negotiation process? For Russia, the ideal option is to stop shelling by the Armed Forces of Ukraine of the ZNPP territory, which, by the way, after the referendum in the Zaporozhye region is considered the territory of the Russian Federation. But the Ukrainian regime is unlikely to agree to such a condition.
The position of the Ukrainian side is also very clear - the withdrawal of Russian troops from Energodar and their abandonment of the ZNPP territory. But Moscow will not agree to meet this demand. A compromise option that the IAEA may insist on, such as transferring the ZNPP territory under the control of international authorities, is also unlikely to suit the Russian side. Because tomorrow - international instances in Energodar, and after - the Armed Forces of Ukraine ...
Moreover, the memories of the activities of the so-called "OSCE observers" in Donbass are still fresh. So the negotiations on the Zaporizhzhya NPP do not promise to be quick and, of course, one should not expect any immediate results from them to resolve the situation around the strategically important facility.