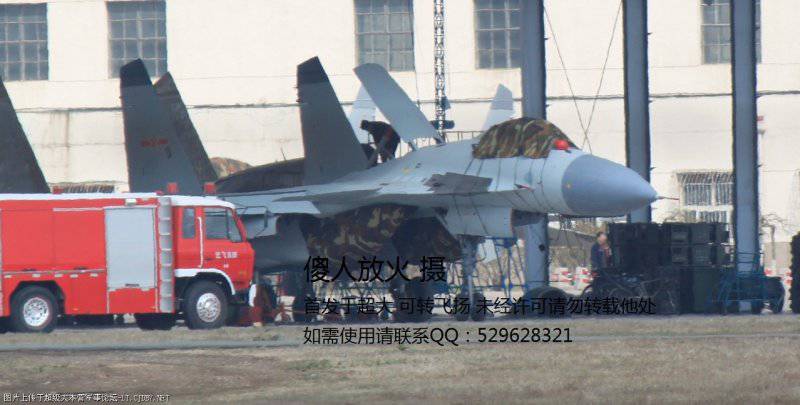 The Chinese J-15 carrier-based fighter seems ready for production. One of them was recently spotted while touching and landing on a new aircraft carrier Liaoning. Several J-15s were spotted at airbases, painted like naval warplanes
fleet
and not like experienced aircraft. To date, about 20 J-15 aircraft have been produced for testing.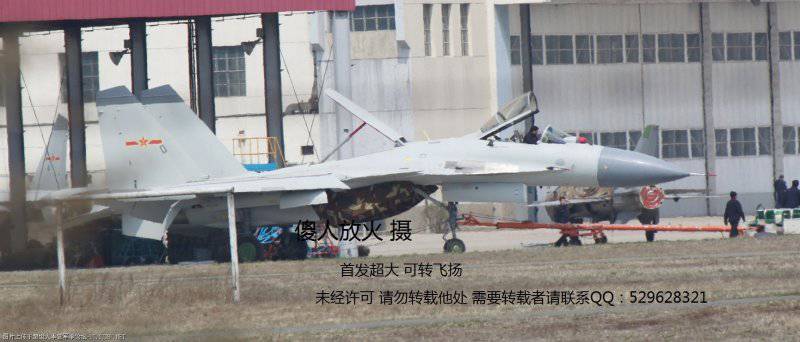 For almost the last decade, China has been developing the J-15 carrier-based fighter, which is the deck version of the Soviet Su-27. Russia has its own deck version of this aircraft, known as the Su-33. At the time, Russia refused to sell the Su-33 to China when it turned out that China produces illegal copies of the Su-27 (known as J-11) and do not wish to order large quantities of the Su-33, but only two aircraft for their "assessment" . Ultimately, in the 2001 year, China received the Su-33 from Ukraine, which inherited a number of these aircraft during the collapse of the Soviet Union in the 1991 year.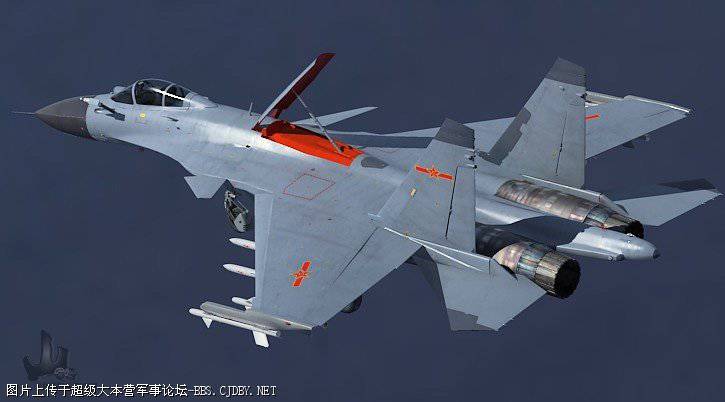 The development of the first prototypes of the J-15 took about two years, and two years ago this aircraft made its first flight. Russia was not enthusiastic about such a development of events. Russian experts
aviation
openly ridiculed the J-15, questioning the ability of Chinese engineers to repeat the key features of the Su-33. This remains to be seen, since the Chinese have screwed up in the past in copying Russian military technology. However, the Chinese have extensive experience in stealing foreign technology, so the J-15 may well be at least no worse than the Su-33. Meanwhile, Russia itself stopped using the Su-33 in favor of the cheaper MiG-29K (which is also used by India).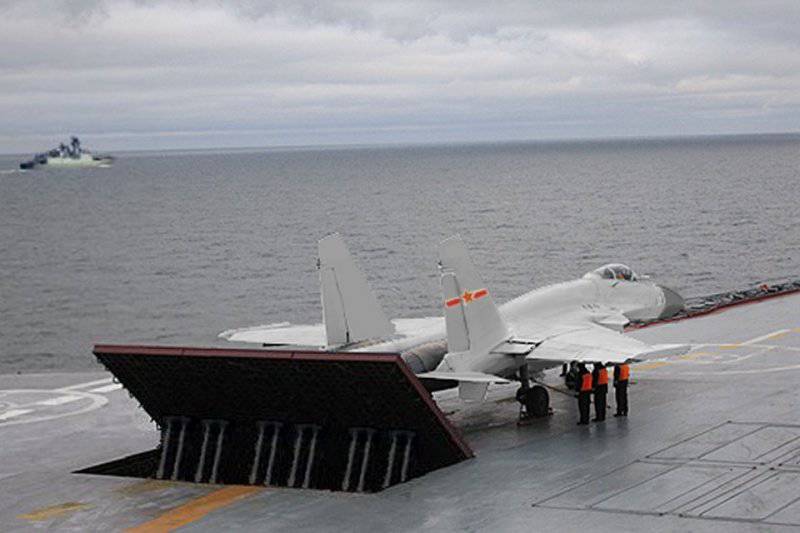 The 33-tonne Su-33 is larger than the 21-tonne MiG-29K. Both of these aircraft are designed for use from the deck of the 65000 ton Kuznetsov-type aircraft carrier built by the Soviet Union in the 1980s. At the time of the end of the Cold War in 1991, only Kuznetsov was close to completion. The second ship of this class, the Varyag, was sold to China and was rebuilt in Liaoning. Smaller ship Gorshkov was restored and sold to India (which believes that the smaller MiG-29K is more suitable for this aircraft carrier).