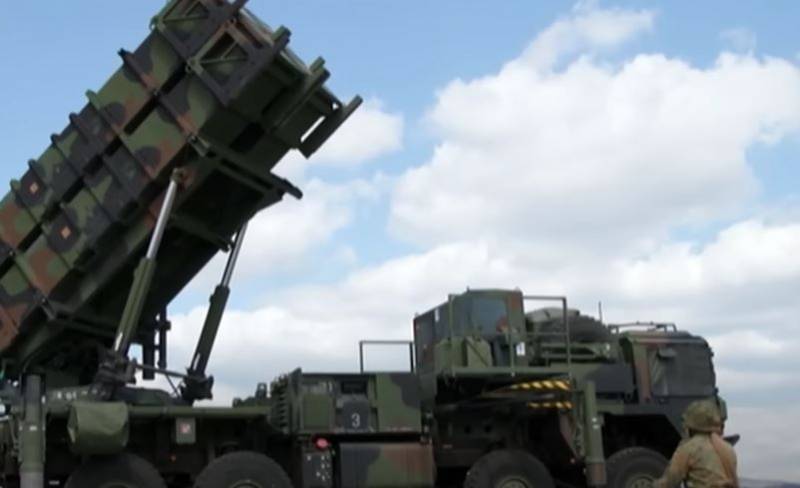 The American Patriot anti-aircraft missile systems, allegedly promised by the United States to Ukraine, are not a panacea capable of protecting Ukrainian military and energy facilities from the same Geran kamikaze drones. It is quite possible that by sending them to Ukraine, the United States will inflict a reputational blow on itself. The military commander Alexander Sladkov writes about this in his TG channel.
Currently, the Patriot air defense systems are being served by the Americans as unsurpassed air defense systems capable of shooting down everything that flies. This is exaggerated, of course, but it does not change the essence. The United States is allegedly going to put these complexes in Ukraine in order to cover them with some objects from Russian missiles. And here lies the greatest danger to the American military-industrial complex. Suddenly it turns out that these air defense systems are just advertised systems that are not capable of intercepting Russian kamikaze drones.
It may well be that the Patriot air defense systems will follow the path of the previously advertised Bayraktars and Javelins, which, as it turned out, are common
weapons
, not a wunderwaffe capable of saving Ukraine from the Russian army. The same thing is happening now with the HIMARS MLRS, which were literally prayed for in Kyiv.
They will tell me: the Himars rocket launchers terrify the Donbass. They don't suggest. We are afraid of them just like the Soviet MLRS, yes, a serious thing, but this is not the Weapon of Victory
- writes Sladkov.
If the complexes are delivered to Ukraine, they will become an excellent target for Russian missiles, Western experts also recognize this. There is another danger and it is more real, we are talking about the possible appearance in the arsenal of the Armed Forces of Ukraine of their own "shahid-mopeds" capable of delivering strikes over long distances. A completely reasonable question arises, are ours ready for such a turn and are our air defenses capable of fighting them.