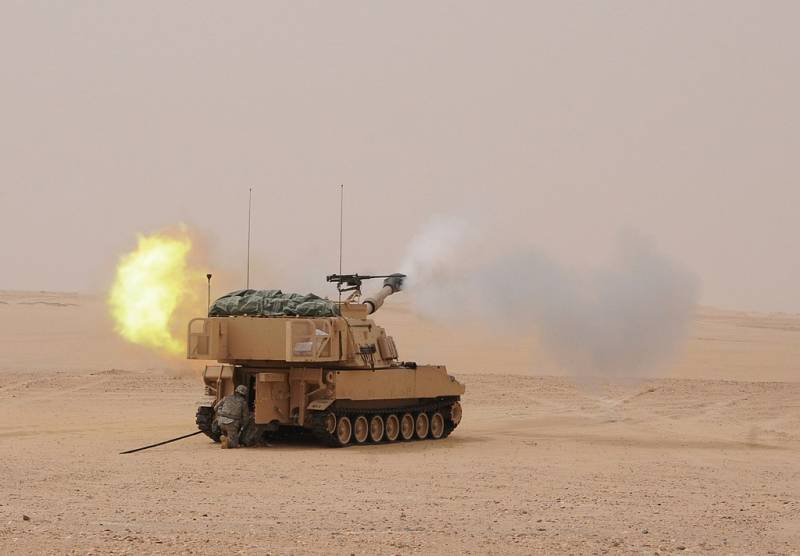 Members of the US Congress had questions to the Department of Defense regarding the army's planned phased modernization of the BAE Systems Paladin M109A7 self-propelled howitzer. Congressmen want to know if it would be better to develop and build a new tracked platform.
Over the past few years, the US Army has received 18 prototype ERCA howitzers, adding a gun to the Paladin tracked vehicle that can fire 155-mm projectiles at a distance of up to 70 km. Now the army will look for companies ready to integrate the components of the platform.
In Congress, meanwhile, they want to systematize the consideration of possible options. Legislators are interested in how much it will cost to convert each Paladin to the ERCA platform, including the costs associated with the use of government facilities. The resulting figures will be compared with the expected price of various competitive companies, which will allow you to choose the most optimal option.
The military, in turn, adhere to an integrative approach. That is, they want the howitzer to then be able to add various technologies to increase the rate of fire and range.
Earlier, the US military has repeatedly stated that range is becoming one of the defining characteristics of artillery on the modern battlefield, so this aspect needs to be given increased attention in the context of modernizing artillery and missile weapons.
The Extended Range Cannon Artillery (ERCA) development program, in fact, is the most important tool for achieving this goal. The Pentagon is very concerned that the artillery of potential adversaries is superior to the American in terms of range and other characteristics. The same conflict in Ukraine, meanwhile, demonstrated the enormous role of artillery in modern warfare.