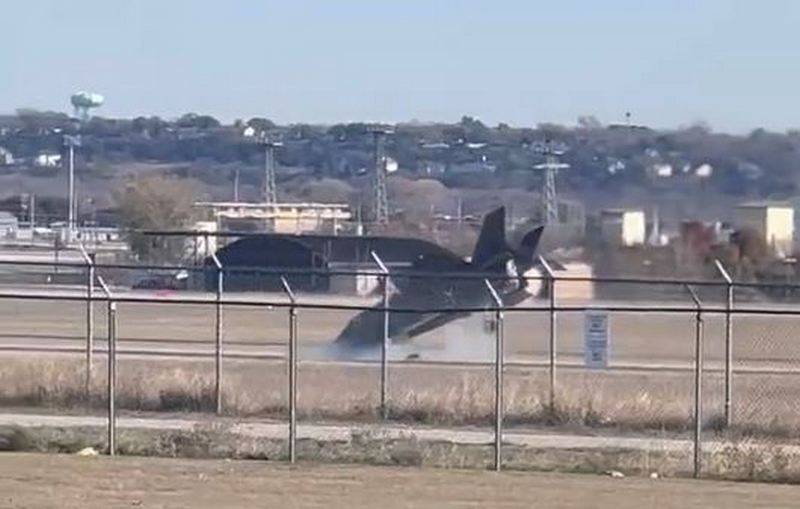 The latest American F-35B fighter crashed during a training flight, the incident occurred at the US Naval Air Station Fort Worth in Texas, the pilot survived, having managed to eject. This was reported by the press service of Lockheed Martin.
As explained in the company, the aircraft involved in vertical takeoff and landing had an accident. It is not possible to say for sure whether it was a combat aircraft or a company aircraft participating in the tests, since the Fort Worth air base is used not only by the US Navy, but also by Lockheed Martin.
We are aware of the F-35B accident (...) and understand that the pilot ejected safely
- stated in the company.
Judging by the video, the pilot of the F-35B fighter tried to land the plane in a vertical way, but failed. When landing, the plane jumped, after which the front landing gear broke and it "pecked" with its nose, turning around its axis and hooking the ground with its wing. Just before the plane came to a stop, the pilot ejected. Whether he has any injuries is unknown.
The reasons for the incident are not known, the leadership of the Fort Worth military base initiated an internal investigation.
The previous incident with the US Air Force F-35 fighter occurred in October, the plane from the 388th Fighter Regiment crashed on the runway, the pilot ejected. Details of the accident, as well as its causes, were not disclosed.