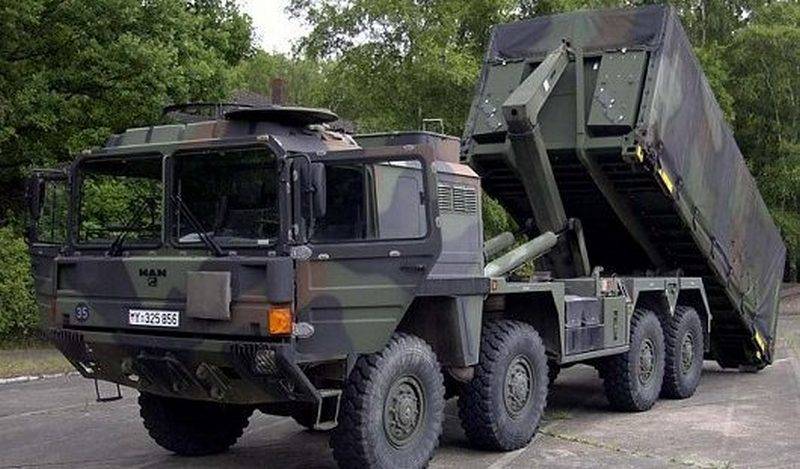 Ukraine received a new military aid package from Germany, which was based on ammunition for various systems, including anti-aircraft systems. This is stated on the website of the Ministry of Defense of Germany.
According to information received from Kyiv, the Germans supplied additional anti-aircraft missiles for the IRIS-T air defense systems transferred earlier. In addition, the aid package included 155 5 mm artillery shells, 30 40 mm grenade launchers, as well as 2 Bergepanzer 2 ARVs, four vehicles for transporting the wounded and 18 8X8 trucks with a special loading system (Wechselladesystem) for transportation of platforms and containers with equipment or ammunition. Moreover, these trucks were transferred for the first time.
In addition, another joyful
news
for Kyiv today came from Germany. The German defense concern Rheinmetall has reportedly decided to build a new ammunition plant to replenish the arsenals of the Bundeswehr. The main caliber that will be produced at the new plant is from 20 to 35 mm. This means that Germany will be able to provide Ukraine with ammunition for Gepard self-propelled anti-aircraft guns, of which the Armed Forces of Ukraine have as many as 30 units, but things are not very good with shells.
According to the Germans themselves, the decision to build a new production facility was made after Switzerland refused to supply ammunition to Ukraine. New lines for the production of ammunition should begin to be mounted in January, the plant should begin work in June, and in July the first batch of shells for the Gepard ZSU should go to Ukraine. According to the manufacturer's plans, Kyiv should receive up to 300 thousand shells of 35 mm caliber.