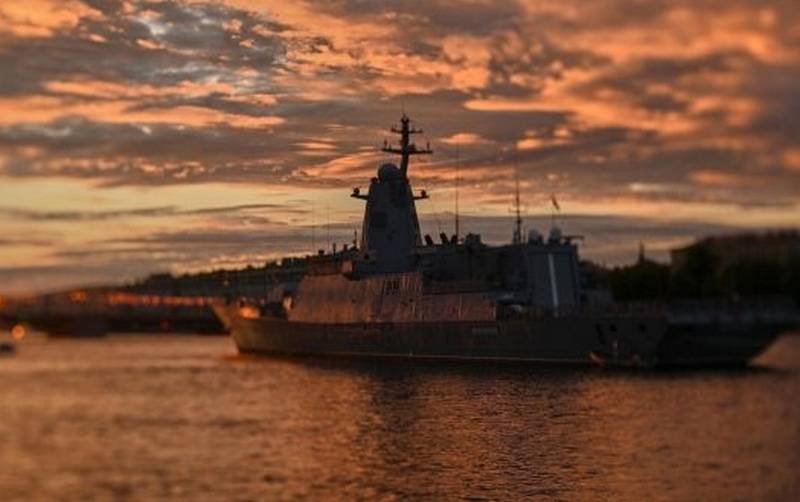 Built for the Black Sea
fleet
corvette "Mercury" project 20380 has started passing state tests. This was reported by the press service of the Baltic Fleet.
The newest corvette left Severnaya Verf and went to the Baltic Fleet's sea ranges for final tests as part of state trials, which are under the control of the fleet. The Commander-in-Chief of the Russian Navy Nikolai Evmenov was informed about the exit of the Mercury into the Baltic Sea.
On board the ship is the crew, the commissioning team of the "Severnaya Verf" and the acceptance committee of the fleet. The terms of state tests are not called, but earlier it was reported that they want to transfer the corvette to the fleet before the end of the year. After signing the acceptance certificate, the date of raising the St. Andrew's flag will be set.
Corvette "Mercury" is a Project 20380 Zealous corvette built at Severnaya Verf and renamed in 2021. Laid down on February 20, 2015, launched on March 12, 2020, after which it was completed afloat. Renamed "Mercury" last October. It is the fifth project 20380 corvette built at the Severnaya Verf shipyard according to a modified project with the installation of a new Zaslon multifunctional radar complex.
Displacement standard 1800 tons, full 2220 tons. The maximum length is 104,5 meters, the width is 13 meters, the maximum draft is 7,95 meters. Maximum speed 27 knots. Cruising range up to 4000 miles. The main armament is Uran 2X4 anti-ship missiles, from the eighth ship - Caliber or Onyx. Also in service are the Redut air defense system, the Paket-NK anti-submarine complex, the A-100 190 mm gun mount, two 14,5 mm machine gun mounts and two DP-64 anti-sabotage grenade launchers. There is a hangar for the Ka-27 helicopter.