Exactly 400 years ago, with the expulsion of Polish interventionists from Moscow, Russia established itself as a great power, proving to the whole world that the main creative force driving it is its people, led by Christ's Faith and unbeathed sacrificial patriotism.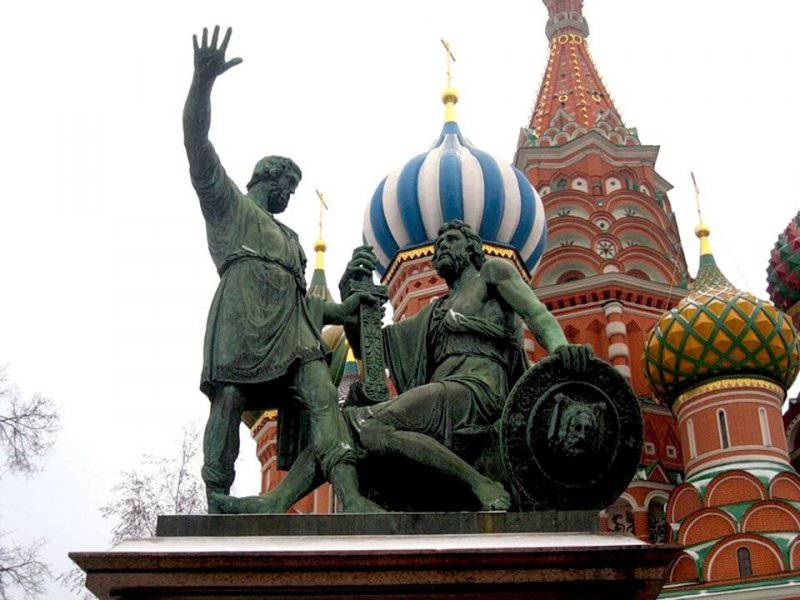 The feat of Minin and Pozharsky is the first brilliant example of serving the Fatherland, not by someone's orders, but by the call of the heart, by duty of conscience, and by God's commandments. Then, four centuries ago, our people proved their belligerent neighbors and themselves that they were capable of overcoming internal contradictions and differences, gathering their courage and raising the banner of the Faith 's faith, to decide their own destiny, without the intervention of external forces.
Today's holiday is not just an extra day off. Today, remembering the people's feat of 1612, we are especially deeply thinking about the future of Russia. If you believe in numerical symbolism, then you need to hope that the anniversary 2012 year - the year of the four hundred years of overcoming the Great Troubles - will become for Russia the next reporting point, the reporting point of its great gathering.
National Unity Day is a young and not yet completely understandable holiday for the people. It seems that the heated debates about the meaning of this truly great holiday are caused not so much by its novelty and "incomprehensibility" as by the fact that its comprehension requires a lot of spiritual and intellectual efforts from each of us, but for some - a real reassessment of values. -this sincere awareness of the true role in
stories
the centuries-old foundations of our statehood: the Orthodox Faith, a very special civil sacrifice, based on the same Christian morality, the readiness to put your stomach on friends and Fatherland.
Speaking about the leading role of Orthodoxy in achieving genuine national unity, one cannot fail to note the invaluable contribution to the consolidation of the spiritual foundations of our statehood made by other traditional religions. In the most difficult years of testing, people of different religions did not simply extend a helping hand to each other, but also shed blood for each other, fighting for our common homeland, together resisting the forces of evil.
Today, hoping for a better future for our children, we are confident that they will get a country where there will be no division into "our own" and "alien", "red" and "white"; a country united by a desire for common good and harmony; a country to which its natural civilization benchmarks will be finally returned.
Long live our common glorious Motherland, beloved Fatherland, Great United and Indivisible RUSSIA!
Happy Holidays, Dear Compatriots! Glory to Russia!