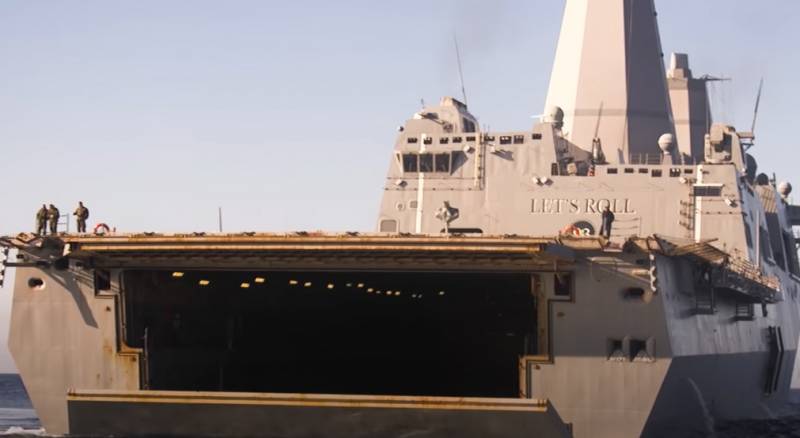 Because of the way the federal budget and spending process works in the US, Congress cannot require the Navy to continue purchasing landing craft. American legislators themselves speak about it.
That is, already 858 billion dollars of the military budget (and this
historical
record) is not enough for those requests that were previously and are at the moment.
In this regard, it is not surprising that the draft law does not contain clear language regarding the projected decline in production. But what legislators can do is pass laws that push the Navy in a certain direction. It is in this direction that lawmakers in the United States have been actively working lately.
Congress is sending a clear message to the Navy that it wants to keep building large landing craft. He set a target of 31 ships, which is roughly in line with the current state of the US Navy and will require continued production of the San Antonio-class ships.
said Mark Kanchian, military analyst at the Center for Strategic and International Studies.
The goal that Kanchian refers to is the so-called specified minimum number of ships required for the Navy and Marine Corps to be able to perform a certain kind of combat mission.
Both Capitol Hill and the Pentagon are obsessed with the idea
fleet
of 355 ships during Trump's presidency. At that time, even a law was passed obliging the Navy to maintain just such a numerical strength of the fleet. But the US Navy currently has about 290 ships, and it's unclear if any Pentagon staff will be held accountable if that number doesn't reach 355 soon.
One legislator who has championed a provision requiring exactly 31 amphibious assault ships (and nothing less) is Rep. Rob Wittman, whose opinion on shipbuilding carries weight after years as a senior Republican on the House Military Subcommittee. maritime forces.
Another sign that lawmakers have no intention of slowing down amphibian purchases is the fact that they have authorized additional pre-funding for such purchases.