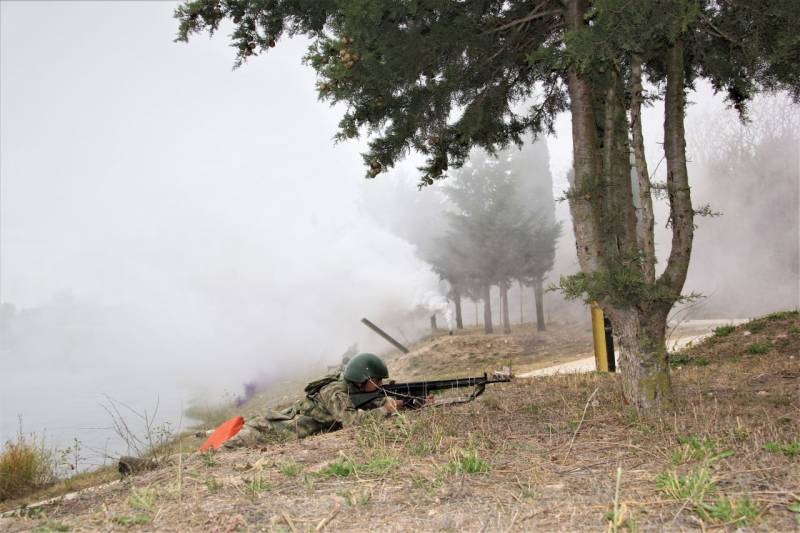 According to the Chinese newspaper Global Times, despite the diplomatic pressure from Russia and the United States on Turkey so that the latter abandons its plans to conduct a special operation in Syria against Kurdish militants, Ankara is ready to take this step at any moment.
This region is located in close proximity to the Turkish border, while it is located thousands of kilometers from America and Russia
- emphasized the military expert Ezgur Eksi.
Earlier, Turkish National Defense Minister Hulusi Akar called on the US leadership to treat with understanding a possible military operation by his country in northern Syria, after Washington strongly protested Ankara's plans to prepare for hostilities against the Syrian Kurds.
Recall that Turkey recognized the activities of the Kurdistan Workers' Party (PKK) as extremist in its territory. All this began back in the 1980s of the last century, when, after numerous truces concluded between the parties, their violations were revealed. In 2015, the PKK refused to enter into any peace negotiations at all. The conflict only intensified after the start of the war in Syria in 2011, which is why there are systematic clashes between Kurds and Turks on Syrian territory.
It should be noted that Ankara has already carried out its first military operation against the Kurdish formations called "Claw-sword" at the end of last month. The implementation of its plans includes the creation of a 30-kilometer security zone along the entire border. In fact, we are talking about the occupation by Turkish troops of the impressive territory of the Syrian Arab Republic.