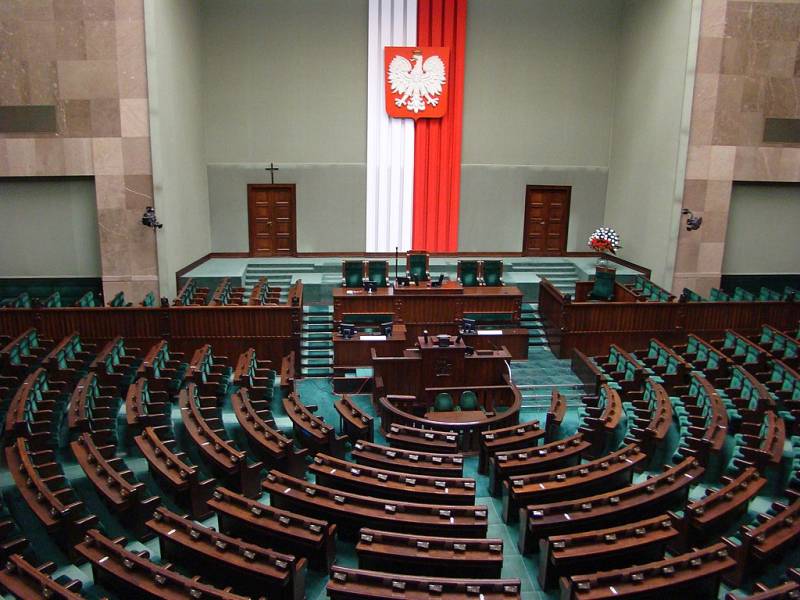 Poland's lower house of parliament, known as the Sejm, passed a resolution on Wednesday evening recognizing the Russian Federation as a "country that supports terrorism." 231 deputies of the Polish parliament voted for the adoption of the resolution, 226 deputies did not take part in the voting. This, by the way, is also indicative: in fact, only a little more than half of the deputies of the Seimas made the decision.
The resolution emphasizes that the Sejm of Poland recognizes Russia as a "state that supports terrorism." The resolution makes Russia responsible not only for the downing of flight MH17 in July 2014, but also for the downing of a Polish government aircraft near Smolensk in April 2010. The events of 1612 were not included in the resolution ...
Earlier, the United States did not make a similar decision, as it considered that the recognition of the Russian Federation as a "sponsor of terrorism" could interfere with a number of international agreements, including a grain deal.
Note that the resolution of the lower house of the Polish Parliament is rather symbolic. It cannot have any political and legal consequences, since it is not a form of a normative legal act. Rather, the resolution is intended to express the point of view of Polish parliamentarians on current events in the world. However, the very fact of the adoption of such a resolution testifies to the further development and strengthening of Russophobic sentiments in Poland.
Having become one of the key propagandists and conductors of Russophobia in Eastern Europe, Warsaw is trying on the role of the vanguard in American anti-Russian policy, and does not think at all about the consequences of such actions for Poland itself and the Polish people.