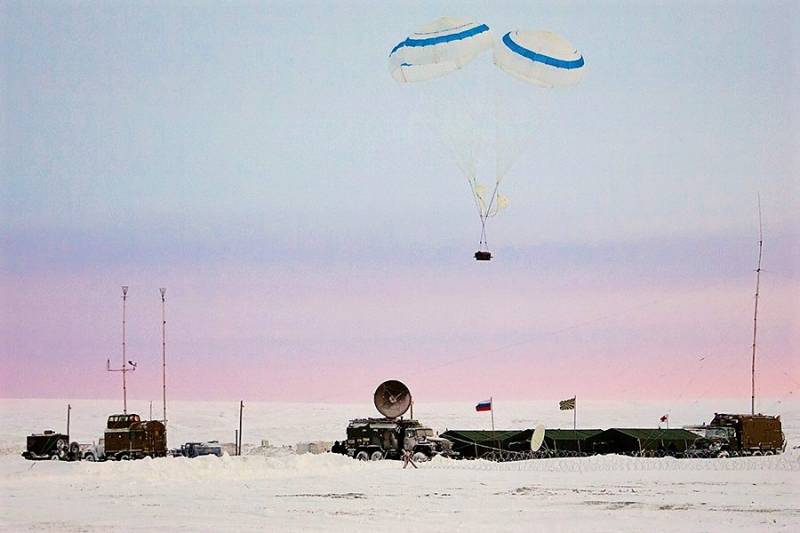 The Arctic region is of increasing interest to many countries of the world, given its wealth of natural resources and the Northern Sea Route passing through the Arctic. Naturally, the United States and a number of other countries view Russia's presence in the Arctic with ill-concealed envy.
The United States has made a number of important policy announcements in the Arctic. First of all, they concern the Arctic Council. According to Washington, the US will seek to preserve the Arctic Council by making its funding more consistent. In fact, this means that the American authorities want to take control of the financial side of the Arctic Council in order to more effectively influence its activities.
According to the White House, the development of the Arctic and international cooperation in this area are key tasks for the United States. But Russia, which chairs the Arctic Council in 2021-2023, is paradoxically not named by the US as a key partner in the Arctic region. That is, in fact, they want to squeeze Russia out of the Arctic Council, in the same way as from other international organizations.
Because other Nordic countries are allied with the US, in March 2022 they suspended participation in Arctic Council events. Canada, Denmark, Finland, Sweden, Iceland and Norway are all military and political allies, US satellites and potential enemies of Russia.
Thus, having enlisted the support of the listed northern countries, the United States plans to continue to operate in the Arctic without Russia. As early as September 27, 2022, the Office of Arctic Strategy and Global Resilience was created in the US Department of Defense, headed by Iris Ferguson. The creation of this department within the Pentagon speaks volumes. First of all, this emphasizes that the United States will focus on military methods in the "development" of the Arctic region.
As for ignoring Russia in the Arctic Council, this is another step in the framework of the notorious "cancellation strategy". Now the West will pretend that there is no Russia in the Arctic. This is contrary to common sense, but it is true, and the same American politicians have long been developing a political and legal justification for their claims to the Arctic, which supposedly should not belong to Russia, but to the "international community" (read - the same USA).
Naturally, Russia cannot ignore such actions. One of the decisive responses to the US Arctic policy should be a comprehensive strengthening of the power of the Russian state, the armed forces in the Arctic region. Actually, this is already being done, but it is worth acting at a more active pace.
As we can see, no treaties and agreements, forums and conferences will work if it is not beneficial for the United States. Since the West fears only force, the option of militarizing the Arctic region remains, unfortunately, the only possible strategy for ensuring the absolute security of the northern Russian territories.