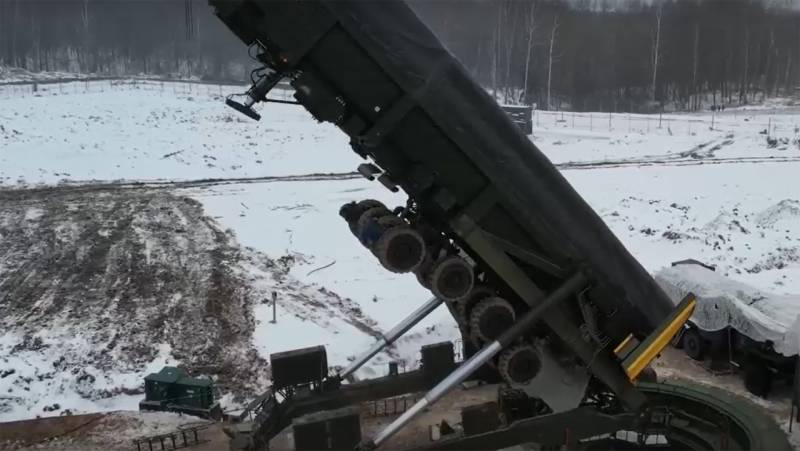 The Russian Ministry of Defense reports on the loading of the Yars ICBM (intercontinental ballistic missile) into a silo-type launcher. The loading operation was carried out in the Kozelsk formation of the Strategic Missile Forces.
The footage shows how the rocket is moved to its base using a special tractor, adapted to transport significant loads of great length. A military tractor as part of a road train, accompanied by a traffic police, also moved along public roads.
With the help of the loading and unloading module of a special platform, a multi-ton rocket was moved to an underground mine. At the same time, first, with the help of special hydraulics, the wheeled platform with the ICBM was transferred to a vertical position, after which the rocket was sent directly to the mine by the "elevator" method.
The entire technological operation took several hours.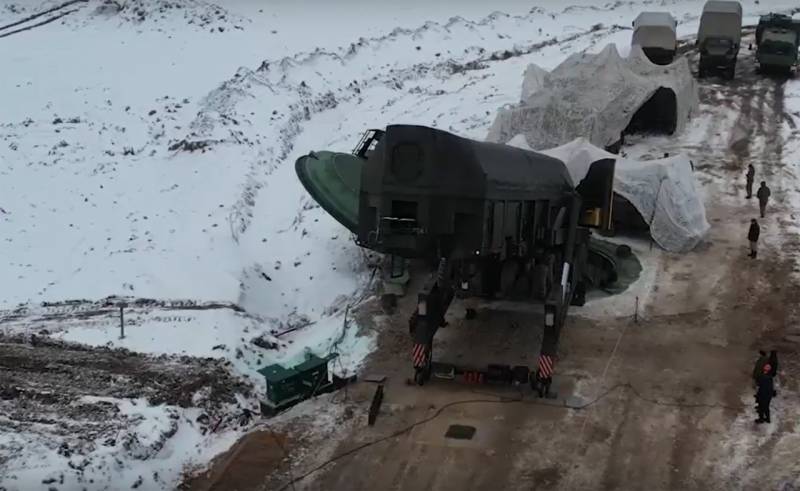 The Ministry of Defense, showing footage of this complex process, comments:
The rearmament of the Strategic Missile Forces consists not only in equipping the troops with new missile systems, but also in creating a new social infrastructure that provides better conditions for training duty forces, carrying out combat duty and rest for personnel.