Messages come from Artemovsk about another success of Russian fighters, among them - fighters of the Wagner detachments. It is reported that Russian troops inflict fire damage on the enemy in positions that he occupies near the intersection of Chaikovsky and Korsunsky streets.
In fact, we are talking about the southwestern outskirts of Artemovsk (Bakhmut). Ukrainian troops are suffering losses in positions that were equipment in the area of ​​​​the highway leading to Konstantinovka. Russian artillery, as well as assault groups located within the city, thus took under fire control the entrance to the city from the side of the aforementioned Konstantinovka (through Ivanovskoye). This is the main supply route for the Bakhmut enemy grouping.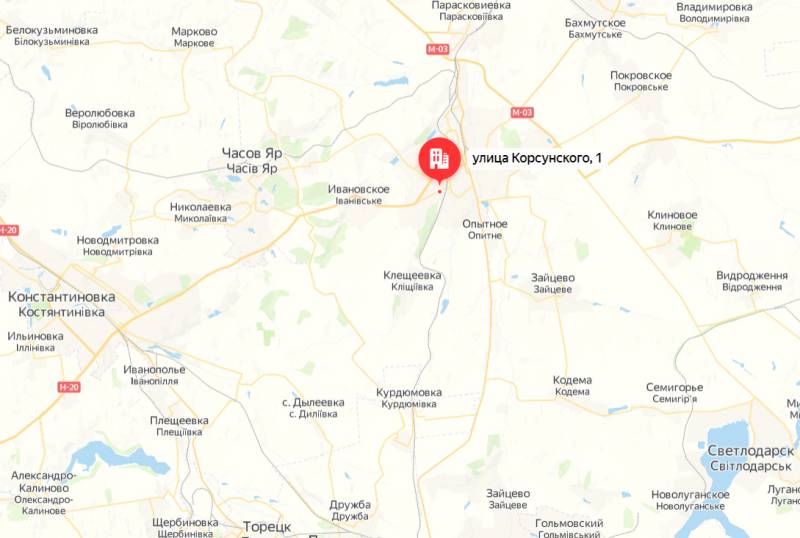 According to military correspondents, there is also another way of supplying the Armed Forces of Ukraine to Artemovsk (Bakhmut) under fire control. This is the road from the village of Chasov Yar.
It is reported that the Wagner assault units, operating within the city, in addition to directly advancing along Artyomovsk, are engaged in identifying enemy firing points, which he habitually occupies in multi-storey buildings. Thus, the enemy is trying to use the so-called Mariupol tactics. But the transition of the supply routes of the Armed Forces of Ukraine under Russian fire control leads to the fact that the city turns into one big funnel for the enemy, where he (the enemy) incurs losses that he has to make up for with those reserves that were not originally intended for such a purpose. At the same time, the transfer of reserves for the Armed Forces of Ukraine turns into Russian roulette.