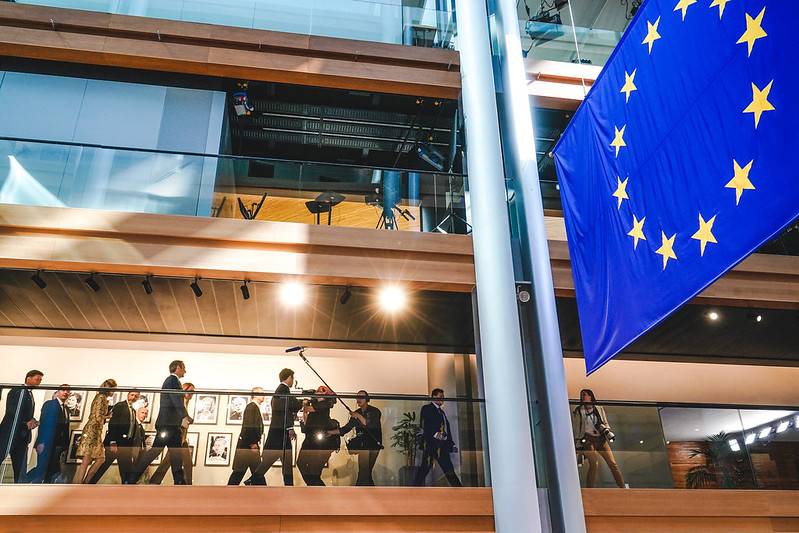 The official authorities of the Republic of Kosovo have prepared an application for joining the European Union. It was signed by President Vjosa Osmani, Prime Minister Albin Kurti and the speaker of the parliament of this self-proclaimed state, Glauk Konyuftsa.
Osmani wrote about this on her page on the social network.
The signing of the document took place in a solemn atmosphere. Tomorrow it will be submitted to the EU leadership for consideration. Mrs. Osmani named December 14
historical
for Kosovo in the afternoon, as today the application for EU accession was signed, and also marks the year since the founding of the Security Forces, which perform the functions of the army of the self-proclaimed state.
So far there has been no response from Brussels. The situation is complicated by the fact that the five countries that are members of the European Union did not recognize Kosovo as an independent and sovereign state. We are talking about Spain, Greece, Slovakia, Cyprus and Romania.
Before that, the Serbian authorities announced their intention to apply to the authorities of these countries, as well as Hungary, to block the Kosovo application.
Earlier, law enforcement officers of Kosovo arrested an ex-employee of the local police, an ethnic Serb Dejan Pantic, who recently retired from the authorities along with several of his colleagues. In protest against this, representatives of the Serbian population living in the north of the republic began to block the roads with barricades.