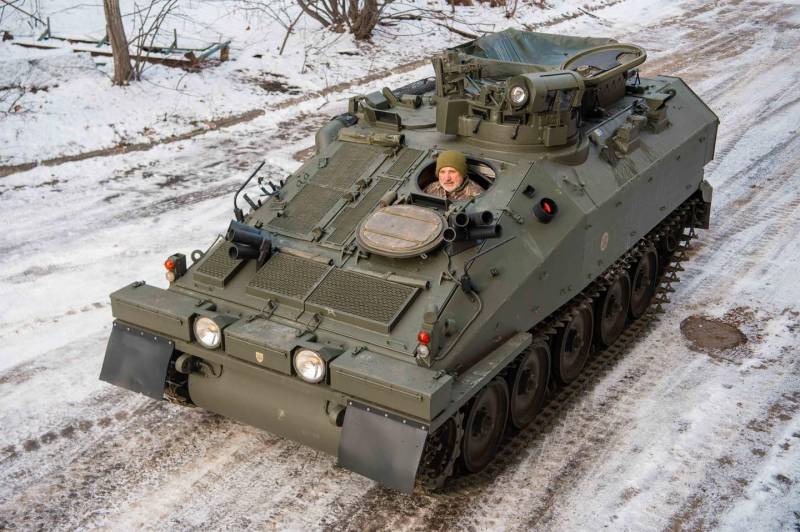 The first batch of FV103 "Spartan" armored vehicles purchased in the UK by the Petro Poroshenko Foundation has arrived in Ukraine. According to reports, it included six FV105 "Sultan" command and staff armored vehicles and FV103 "Spartan" armored personnel carriers. Eight more British armored vehicles of the CVR (T) Combat Vehicle Reconnaissance (Tracked) family are awaiting shipment.
Poroshenko personally commented on the delivery, saying that they would go into service with the airborne assault units of the Armed Forces of Ukraine fighting in the area of ​​Avdiivka and Bakhmut. The ex-president of Ukraine is confident that British armored vehicles are exactly the reinforcement that the Ukrainian military expects. In total, Poroshenko purchased 14 armored vehicles, including FV103 Spartan armored personnel carriers, FV104 Samaritan military ambulances and FV105 Sultan control vehicles. All equipment will be sent to Poland, and from there to Ukraine.
The first Spartans are already in Ukraine. And soon they will be near Bakhmut and Avdiivka. Landing, keep reinforcements
- Poroshenko wrote in one of the social networks banned in Russia.
Meanwhile, in Ukraine, a Beobachtungspanzer artillery reconnaissance and fire control mobile station based on the M113 tracked armored personnel carrier was spotted. The armored car was filmed during its evacuation with the help of the BMP-1 of the Armed Forces of Ukraine. The machine itself was developed in Germany and was in service with the Bundeswehr until 2002, after which it was sent to storage.
Of interest is the fact that officially Beobachtungspanzer were not delivered to Ukraine, so it is not known which country supplied them. It has been suggested that this could be Lithuania, which recently delivered two unnamed artillery fire control vehicles to Ukraine.