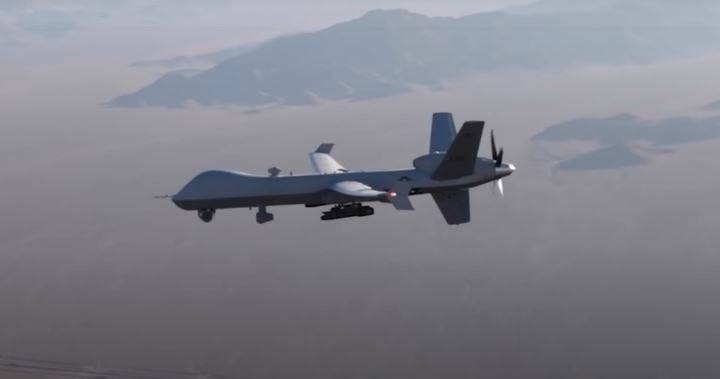 Work at the airbase off the east coast of the Aegean continued through most of 2022. It was planned to include new maintenance areas, ramps and taxiway extensions. The construction contractor's $21 million contract work is due to be completed in the final weeks of the year.
The end of this upgrade was the reason for the arrival of several MQ-9 Reaper unmanned aerial vehicles at the Greek airfield. A US Air Force representative for Europe and Africa confirmed the arrival, stating:
The US and Greece have worked together to ensure that the Larissa base is capable of operating the MQ-9 UAV. Larisa Air Base is a strategic location allowing the MQ-9 to easily support both the eastern and southern flanks of NATO.
In addition, the aforementioned US Air Force spokesman added that the deployment of American UAVs at the Greek air base is not a response to Russian actions in Ukraine. However, this step should contribute to the containment and prevention of conflict between NATO and Russia.
Officials declined to state the number of drones based at the facility, citing operational secrecy, although local reports list eight drones. Their deployment was authorized under amendments made to the US-Greece Mutual Defense Cooperation Agreement (MDCA).
Among the changes last agreed in 2021, Washington is now allowed to use infrastructure, both at Larisa Air Base and others located in Stefanovikio and Alexandroupoli. The Larissa base performs the following tasks: operation, maintenance and support of US maritime patrol and reconnaissance aircraft, some technical ground work, and airlift and logistics support, including tanker aircraft.
The Greek military itself is also trying to get American MQ-9 drones into its arsenal. Athens submitted to its parliamentary armaments committee a program to acquire three such systems, which was approved in July 2022.