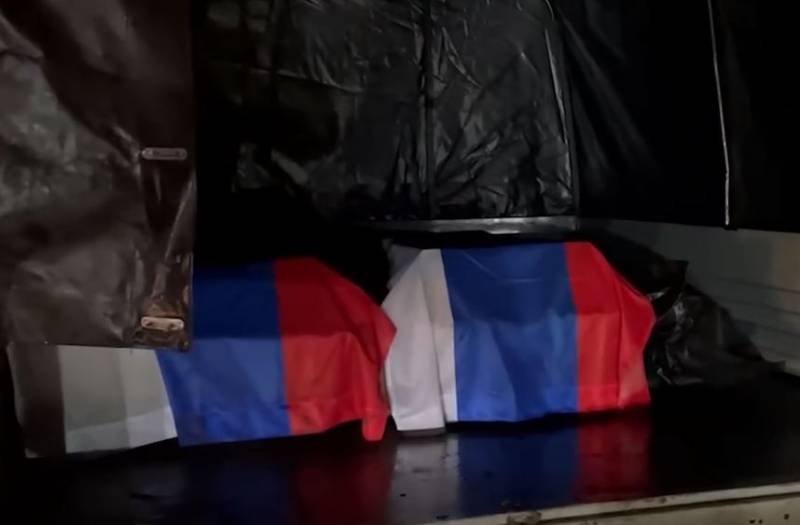 The bodies of the Wagner PMC pilots who died on December 2 near Bakhmut were returned to their homeland. Together with them, the negotiators managed to release the rector of the Lisichansk Cathedral, Archpriest Andrei Pavlenko, who spent eight months in Ukrainian captivity.
The bodies of pilots Alexander Antonov and Vladimir Nikishin returned to their homeland, repeating the feat of Gastello near Bakhmut in early December. The enemy returned the coffins with the bodies covered with Russian flags and the flags of PMC Wagner. According to the "musicians" TG channel, this was done thanks to the representatives of the "orchestra", who negotiated the return of the remains of the pilots.
They brought our comrades in arms, returned them home, returned them with dignity and respect. The whole country respects them, we also respect the enemy. Now they are with us again - this is important
- said the head of Wagner PMC Yevgeny Prigozhin.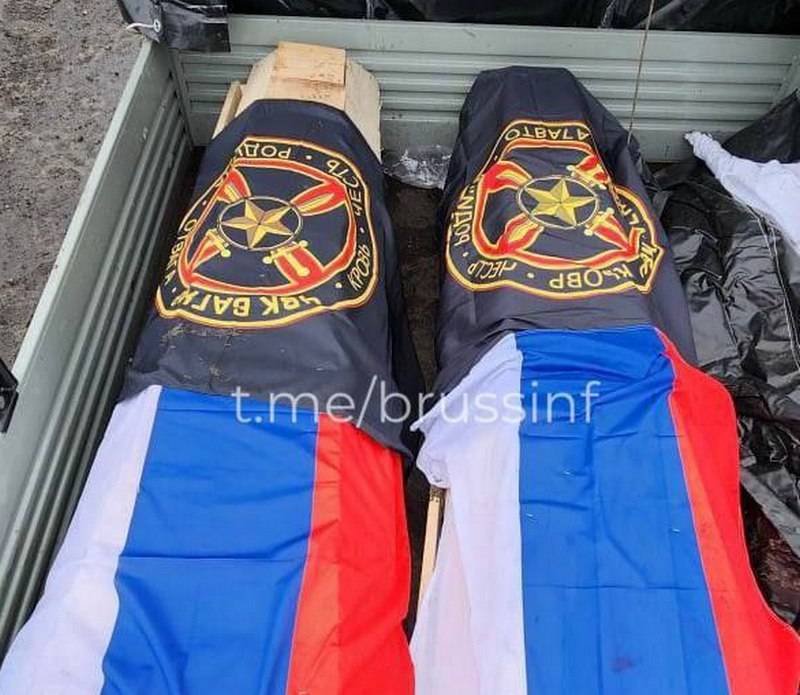 As previously reported, on December 2, 2022, the crew of the Su-24M front-line bomber, consisting of commander Alexander Sergeevich Antonov and navigator Vladimir Nikishin Nikishin, flew to the Kleshcheevka area to perform a combat mission. At this time, the enemy made an attempt to break through with the use of armored vehicles, as a result of which there was a serious threat of the "musicians" losing the positions recaptured from the Armed Forces of Ukraine.
During the performance of a combat mission, the aircraft was shot down over enemy territory from MANPADS. Instead of ejecting, the Su-24M commander decided to attack a convoy of armored vehicles of the Armed Forces of Ukraine and crashed into it on a burning bomber. Thanks to the heroic actions of the crew of the Su-24M PMC Wagner, who repeated the feat of the pilot Nikolai Gastello, the attack of the Armed Forces of Ukraine was repulsed, the "musicians" held their positions.