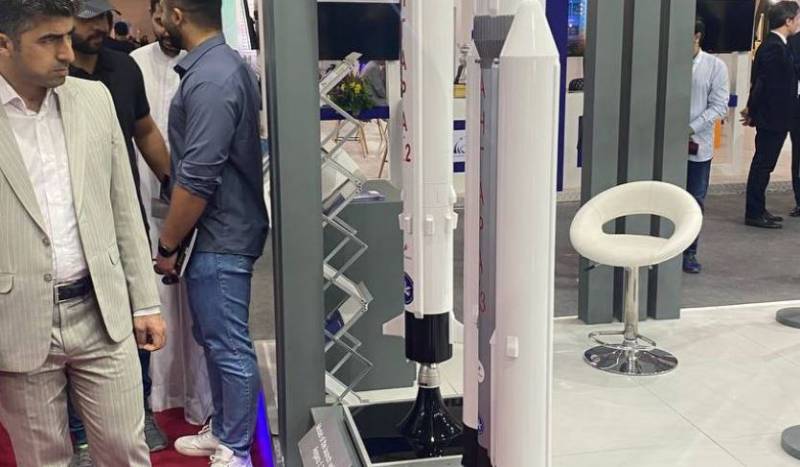 At Iran Air Show 2022, among the developments of the Russian rocket industry, models of the Angara-1.2 and Angara-A3 rockets were presented. The state corporation Roscosmos reports this on its Telegram channel.
It is known about the Angara family of missiles, developed and manufactured by the Khrunichev Center, that they were created on the basis of a number of light and heavy missiles. Angara rockets will be able to launch the entire range of payloads in a wide range of altitudes and orbital inclinations, the Roscosmos report emphasizes.
The Angara's propulsion systems run on environmentally friendly fuels - oxygen and kerosene. This, experts say, reduces the impact of rocket tests and launches on the environment. The Angara missile system is currently undergoing flight tests.
The presentation of Angara rocket models at an exhibition in Iran is intended to demonstrate to other countries the capabilities of the Russian space and rocket industry. Moreover, Iran has recently been increasingly cooperating with the Russian Federation in the military-technical sphere. The products of Russian enterprises of the rocket and space industry may be of some interest to Iran as well.
In the context of non-market instruments used by Western countries, it is extremely important to enter new markets. One of these markets is the dynamically developing market of the Middle East states.
-
stressed
General Director of GKNPTs im. Khrunichev Alexey Varochko.
The products presented at the Iranian air show may be of interest to potential customers, among whom, of course, Iran itself may be.