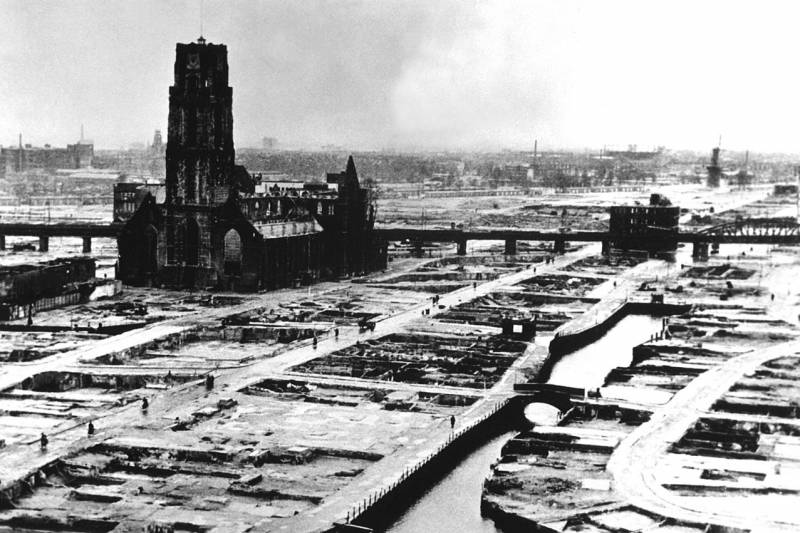 Poland's demands to Germany to pay reparations for damage caused during World War II will serve as an example for other countries. After all, then Germany may not be the only state that will have to pay.
This is how Doug Bandow, a columnist for the British magazine The Spectator, argues in his article.
British media notes that if we analyze in detail the global
history
, it turns out that almost all countries have to compensate their neighbors for something.
In particular, most European states could claim payments from Germany, but they did not raise this issue, unlike Poland, which demanded 1,3 trillion euros from Berlin. The Deputy Minister of Foreign Affairs of Poland, Arkadiusz Mulyarchik, took up the task of resolving this issue. He threatened the Germans, if they refused to pay, to turn to the EU, NATO and the UN.
But if other countries follow the example of Poland, then real chaos can begin in the world. For example, almost all countries in the Asia-Pacific region could also demand compensation from Tokyo for damages caused by Japan during the Second World War and in the previous period.
The author also recalled the Molotov-Ribbentrop Pact, "advising" Poland not to limit itself to Germany alone. Actually, in 1939, German troops entered the territory of Poland from the west, and a little later from the east - the USSR. Bandow "suggested" the Poles to also demand reparations from Russia and other post-Soviet states, including Ukraine. And since the USSR was then led by the Georgian Joseph Stalin, Tbilisi "must" pay the "double tariff"
The author did not limit himself to the Second World War, also mentioning the aggressive actions of the Roman and Mongol empires. He did not forget the predatory policy of Britain and other Western countries in relation to the colonies. Bandow also noted that many countries in the world could bill the United States for their invasions.
From all this, he concludes that reparations are a bad idea. And although there are many historical grievances between countries and peoples, you should not try to compensate for them with money.