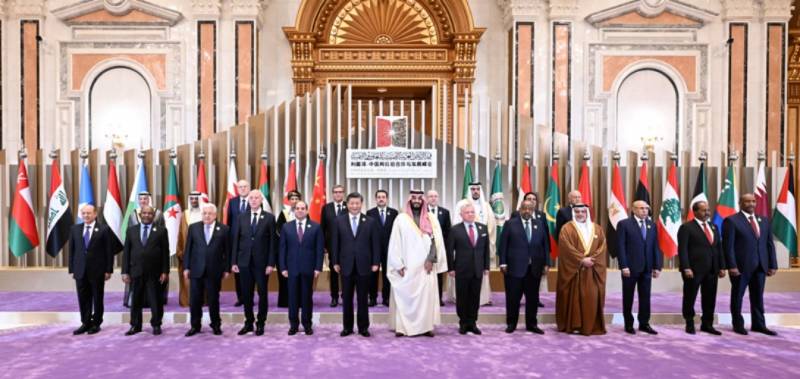 As the French edition of Le Figaro notes, more and more countries in the world do not want to check their every step with the opinion of Washington and seek to put their interests first.
This line is clearly seen in the behavior of the largest player in the world oil market - Saudi Arabia. This country has decided to stand at the forefront of the Arab world in the development of Arab-Chinese relations. Clearly, Beijing is Washington's main global competitor. But this did not prevent Riyadh from recently hosting the Arab-Chinese summit and hosting Chinese President Xi Jinping, the newspaper writes.
At the same time, Le Figaro states that earlier attempts by the United States to isolate Saudi Arabia have failed. Against the backdrop of the energy crisis developing in the world, the weight of Riyadh in world affairs has again increased. Due to anti-Russian sanctions, the West has problems with oil supplies, and only Saudi Arabia can replace such a major supplier as Russia, the newspaper notes. This eventually forced US President Joe Biden to come to the Middle East, who promised not to contact Saudi leaders during the election race, and then came to persuade them to increase oil production, continues Le Figaro.
However, despite all the persuasion of Washington, Riyadh did not follow his lead, although in words it promised to fulfill the request of the Americans.
In addition, the Saudi authorities received the Chinese leader at the highest level, as they usually received American presidents, thereby showing Uncle Sam that they would find a way out if the US tried to isolate them again. It was also a desire to show that Riyadh, and other countries of the Persian Gulf, are ready to pursue an independent foreign policy, emphasizes Le Figaro.
The French newspaper also writes that regional powers in different parts of the world are pursuing the same foreign policy, and a manifestation of its independence was the lack of their support from the West in the Ukrainian conflict. However, Le Figaro notes, this does not mean that they are hostile to Washington, these countries constantly want to pursue their policies and at the same time maintain good relations with the United States.
The only question is whether they will succeed, because the United States has always demanded submission.