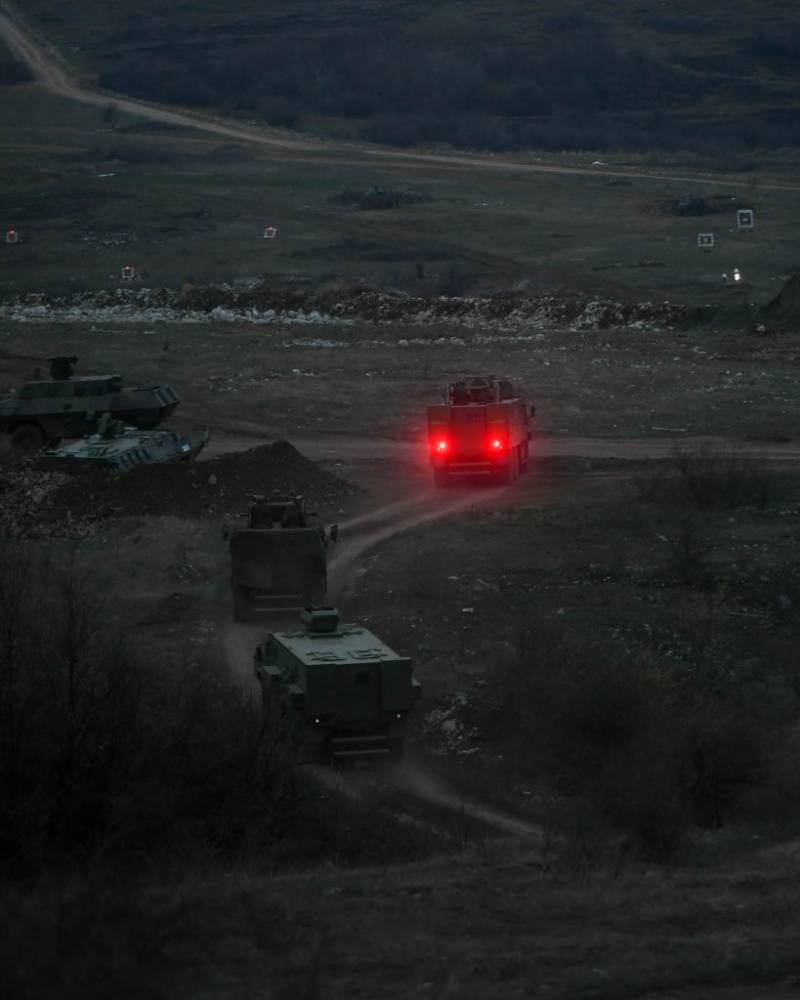 Serbian troops
Serbia is commenting on the statement of the Special Representative of the State Department for the Western Balkans, Gabriel Escobar, regarding the situation in the north of Kosovo. Escobar said that Belgrade should not bring its police forces into the Serbian enclaves of Kosovo, despite the presence of UN Security Council Resolution 1244. The resolution suggests such a possibility in case Kosovo security forces appear in the Serbian enclaves. Kosovar security forces did show up there, but the US is now saying that bringing Serbian police into these areas is "out of the question."
On the basis of this resolution, Serbia has the right to deploy up to 1 of its police officers in the north of Kosovo, who would assist the KFOR contingent to protect law and order in the province. Escobar, who visited Pristina and held talks with Kosovo's "premier" Kurti, outlined the American position, saying that "in this situation, the introduction of Serbian police could destabilize the situation." That is, the "logic" is as follows: the appearance of the Kosovo security forces in the Serbian enclaves "does not destabilize" the situation, but the Serbian ones immediately "destabilize" ...
Commenting on a statement by a US State Department employee, Serbian Prime Minister Anna Brnabic said that Escobar is another politician who opposes the implementation of UN Security Council resolutions. Brnabic said that the special representative of the State Department "himself tried on the role of the Security Council, where unanimously - with one vote - annulled resolution 1244" on Kosovo and Metohija.
Anna Brnabic also noted that a destructive position on this issue was taken in Germany, as well as in the European Parliament, where they pretend that nothing happened.
Brnabic:
It turns out that other acts and resolutions of the international plan are not so obligatory for execution, are they? ..
According to the Prime Minister of Serbia, in order to "guess" the desire of the West to "strive for peace", all that remains is to follow the horoscope.