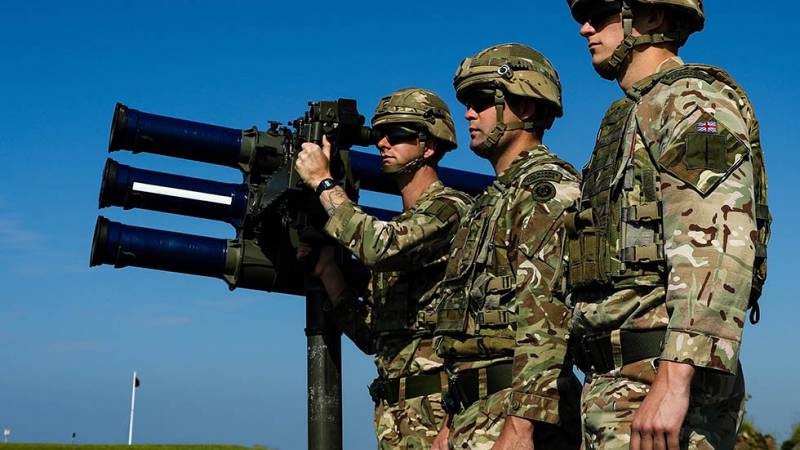 The British Marines participated in several covert military operations on the territory of Ukraine, carried out during the Special Military Operation of the Russian Army (SVO). This was stated by the former commander of the Marine Corps of the British Navy, Lieutenant General Robert Magowen.
Until today, it was believed that the British Marines participated only in the evacuation of the British Embassy in Kyiv, but the general refuted this opinion by writing an article for the specialized magazine of the Royal Marines Globe and Laurel. According to Magowen, who commanded the Marines until May 2022, the British commandos supported "stealth operations" in Ukraine that carried a high level of political and military risk.
According to the publication, for the first time the marines and commandos were involved in the evacuation of the British Embassy in Kyiv in January of this year, when it became clear that the "invasion" of the Russian army was inevitable. The operation involved 350 Marines and 45 commandos. In April, the British Marines returned to Kyiv, after which they were repeatedly involved in secret military operations, which, specifically, the general did not disclose.
(...) in April, they returned to the country to re-establish the diplomatic mission, ensuring the protection of critical personnel. In both phases, they supported other stealth operations in an extremely sensitive environment and with a high level of political and military risk.
- declared the general.
The British Ministry of Defense confirmed that the marines were in Ukraine to protect the diplomatic mission, but they denied participation in any operations, especially secret ones. According to an unnamed representative of the military department of the United Kingdom, the British military is not involved in the hostilities in Ukraine and they simply are not there.