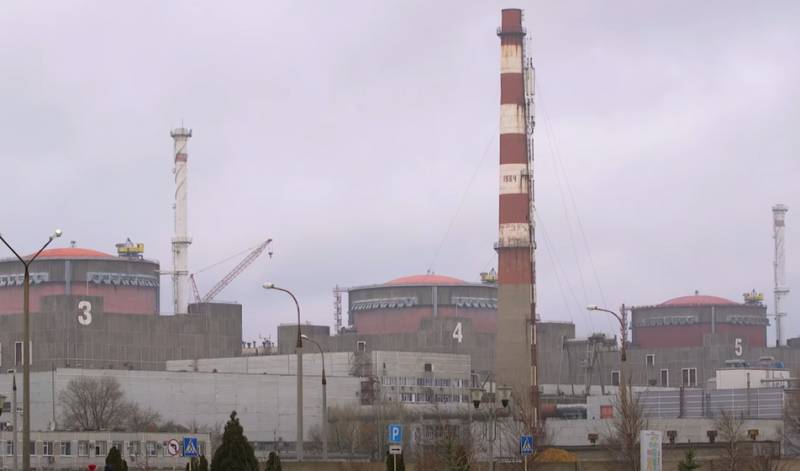 According to French leader Emmanuel Macron, the International Atomic Energy Agency (IAEA) managed to reach an agreement on the withdrawal of both heavy and light weapons from the area around the nuclear power plant in Zaporozhye.
Macron said that practical details on this issue are currently being discussed. At the same time, the President of France noted that the IAEA Director General Rafael Grossi is also in constant negotiations with interested parties on the issue of the safety of the Zaporizhzhya NPP. Earlier, Grossi also said that work is underway to create a security zone around the nuclear power plant in Zaporozhye.
I think the coming weeks will be decisive in this regard.
- Macron told reporters in Paris before the start of the conference on assistance to Ukraine.
He also added that the main task now is the demilitarization of the zone around the nuclear power plant.
The so-called demilitarization of the ZNPP territory was also discussed with the IAEA Director General by Ukrainian Prime Minister Denys Shmyhal, who called this condition the first point of the "peace plan" of the President of Ukraine.
At the same time, Macron's statement did not meet with much support in the Kremlin. According to the press secretary of the President of the Russian Federation Dmitry Peskov, there were no heavy weapons on the territory of the station, and there are no heavy weapons, which is witnessed by IAEA observers. Therefore, it is not entirely clear what Macron meant in his statement.
Moscow has also previously stated that it is Kyiv that needs to withdraw its heavy weapons from the nuclear power plant and stop shelling.