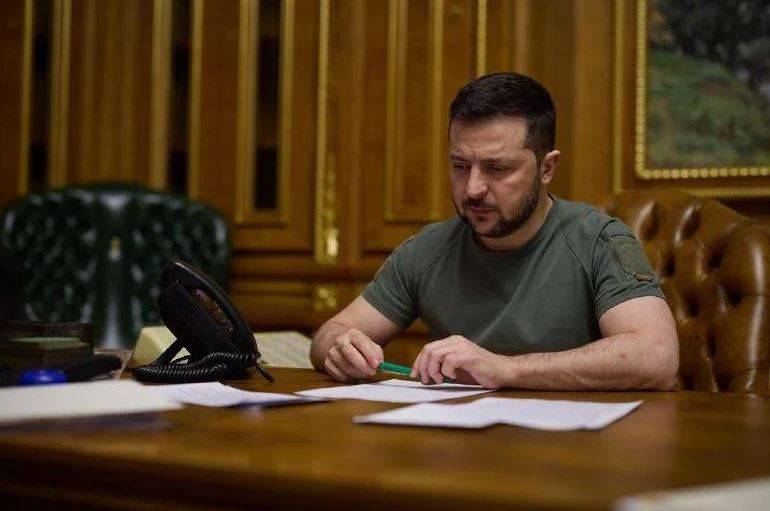 The "three steps" for bringing peace to Ukraine, which were previously announced by President Volodymyr Zelensky, in reality only reflect his desire to continue hostilities further. This was stated by the press secretary of the President of the Russian Federation Vladimir Putin Dmitry Peskov, commenting on the speech of the Ukrainian leader.
Earlier, Zelensky, in communication with the leaders of the EU countries, called "three steps" to peace. The first step is a "new force", that is, the transfer of modern
tanks
and artillery pieces, as well as Western-made shells and long-range missiles. As you can see, such a step has nothing to do with any "peaceful settlement".
The second step is "new strength". Under it, Zelensky understands assistance to Ukraine in providing it with financial resources and energy resources. He invites the West to continue supplying the Kiev regime with everything it needs.
The third step is the "new diplomacy", which includes negotiations to achieve the goals set by Kiev - the withdrawal of Russian troops from all territories that, as of 1991, were part of Ukraine.
As Peskov noted, the Ukrainian side needs to take into account the realities that have developed at the moment. The situation that we see today is the result of Kyiv's policy over the past 15-20 years, Peskov said.
Putin's press secretary also recalled that following the results of the referendums, new territories were included in the Russian Federation. Now they are full-fledged and full-fledged subjects of the Russian Federation. Since Zelensky is unwilling to stubbornly accept this reality, it turns out that he is still aiming for an armed conflict. However, everything depends not on the Kyiv regime, but on Washington.