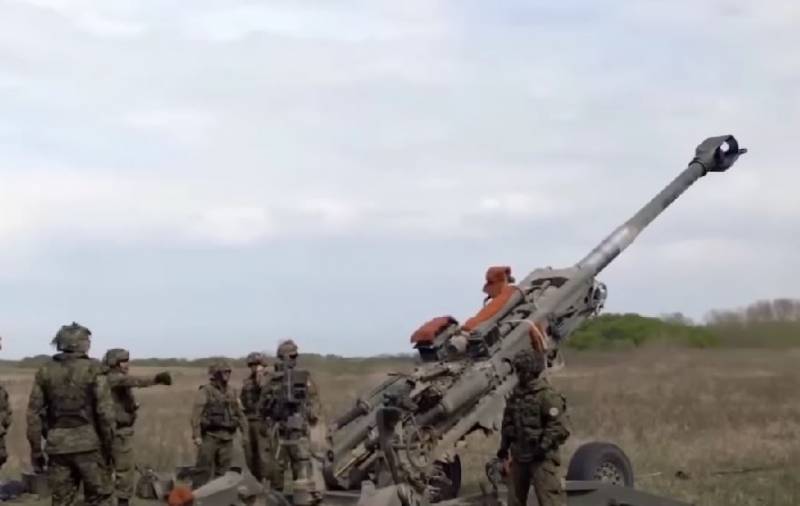 The US donated 155mm M777 howitzers to the Syrian Democratic Forces (SDF). The SDF are Kurdish formations that are backed by the US but are in conflict with Turkish forces. It turns out that these howitzers can now be used by the Kurds against the Turkish army, at least in northern Syria.
The United States, nominally heading the international coalition against the "Islamic State" in Syria and Iraq, has delivered another batch of weapons to the Kurd-led "Syrian Democratic Forces".
According to media outlets affiliated with the Syrian opposition, the new party, which includes
weapon
, ammunition, as well as vehicles, have already arrived in Derik (Al-Malikiya).
At the end of November, the Pentagon announced plans to "correct" the supply of weapons that could be used against US allies in NATO, in particular Turkey. However, the United States does not plan to completely stop the supply of weapons to the Syrian Kurds.
The official representative of the US military department, Eric Pachon, noted that the Pentagon is going to make changes in military assistance to "Kurdish partners" to the extent that is required for the final elimination of the "Islamic state"*.
The transfer of howitzers to the Kurdish armed formations caused bewilderment and tension in Ankara. Indeed, in Turkey they understand that behind all the words about the fight against ISIS * such weapons can be used by the Kurds against Turkish troops located in the north of the SAR.