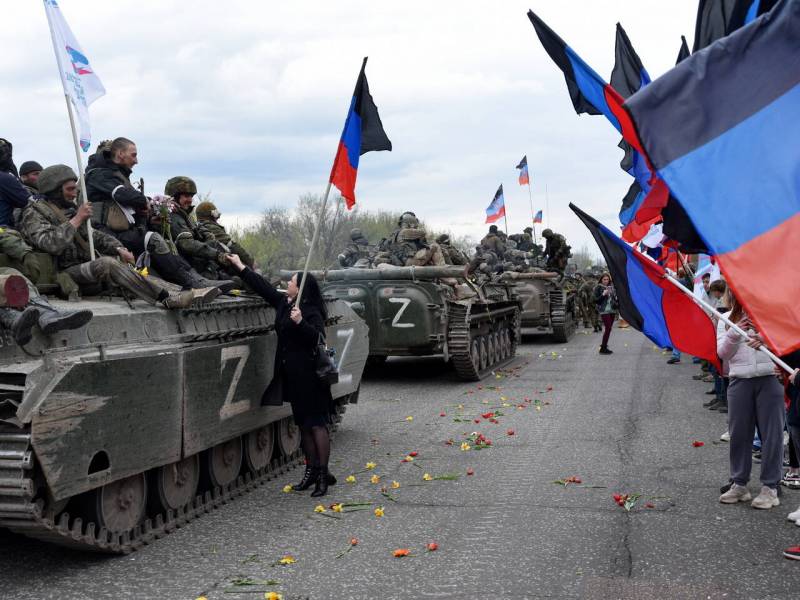 Yes, we came for ours. Not so much for the lands, but for their people. Russian and not only. They came for Ukrainians who do not want to jump, they came for all the others who do not need forced Ukrainization, do not need the false values ​​​​of an alien civilization, and even more so they do not need militarization and nazification on behalf of the Zelensky clique.
With the undoubted general support of the NWO in our society, there is a certain misunderstanding of why and why we actually came to Ukraine. An ordinary person, who is not very experienced in military-political nuances, does not always feel for himself the real danger of NATO expansion and even fascistization of a neighboring state.
The directive on the denationalization and demilitarization of Ukraine, voiced by the president as the goal of the SVO and repeated many times at different levels, is true, in fact, does little to give the mind and heart of an ordinary citizen. Meanwhile, what is happening, from my point of view, has a deep meaning, which for some reason is not widely voiced.
Bismarck is credited with saying that Russians always come back for their money. I do not know why the bellicose chancellor attributed to our people such not Russian, but definitely European commercialism. But the iron chancellor was right about the fact that we always return.
History
She proved more than once that sooner or later we take back the lands taken from us.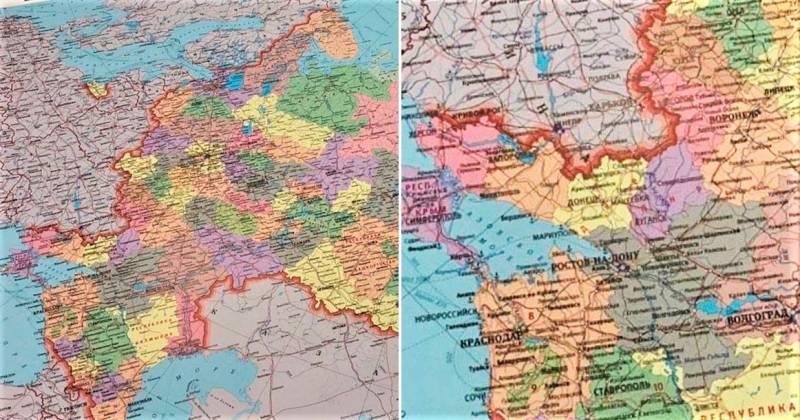 But in the case of Ukraine, we have to repeat this again and again, it's not only and not so much in the territories. First of all, we have come to return people to their true historical homeland. And this applies not only to residents of new Russian regions, but also to all citizens of the former Ukrainian SSR who fell victim to an unprecedented ideological genocide.
Recent years have shown that
weapon
mass information destruction, not limited by the boundaries of decency, has a monstrous destructive power. I am convinced that the coup in Ukraine, as well as the entire subsequent chain of tragic events, could not have happened if the Western elites had not used this weapon in the neighboring country in the most Jesuit form.
And, it must be honestly admitted, many Russian people with Ukrainian passports, bewildered by the collective priests, in fact, turned into Vlasovites. Only, unlike the latter, many of whom hated the Soviet regime, or were simply afraid to die, the current fans of the new European ordnung fell victim to a skillful and total brainwashing.
There was only one way to fix this - to return them to the information space of truth and historical justice. There are simply no other ways, as life has shown. No matter how much Russian officials and media people were accused of shortcomings in the Ukrainian direction, in previous years it was almost impossible to resist a well-woven network of lies, especially in the context of total anti-Russian censorship of the Ukrainian media and the education system.
In this sense, the monstrous system of Russophobic education of the younger generation, which was practiced in Ukraine, deserves special attention. It was worth starting the SVO just to ensure that Russian children in Ukrainian schools would never again learn from textbooks that declare Russia an enemy and fascist henchmen national heroes.
Year after year, the drama of the divided Russian people turned into a real tragedy before our eyes. And we simply have no other options to prevent this, except for the SVO. We came to Ukraine to heal people with the truth and give them a chance to return home. If not in the territorial, then in the spiritual sense of the word.
It is this declared goal of the NWO, in my opinion, that deserves much more attention in our information space and will gain understanding and support from people much faster.
Those fighters who are now freezing in the trenches and rising into mortal combat. Those mothers who quietly cry into the pillow at night. Those volunteers who bring copters bought for their own money to the front line. And at the same time, all those who still doubt the correctness of our choice.