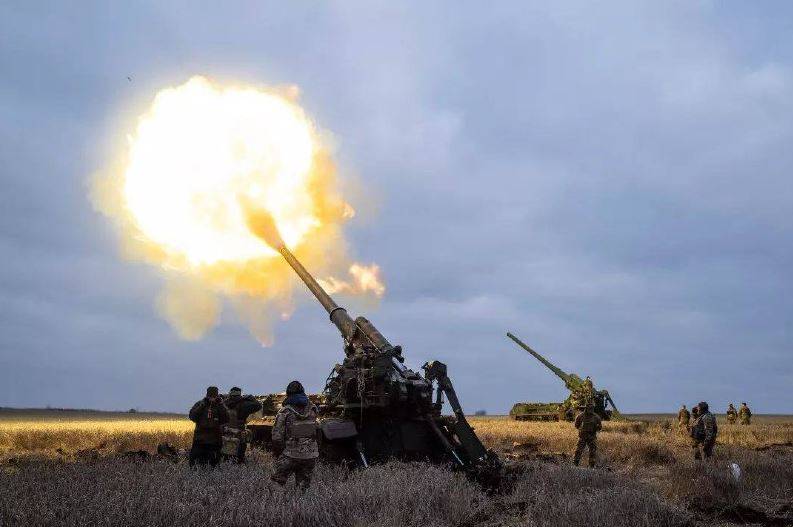 The special military operation of Russia in Ukraine, according to the author of the American portal 19fortyfive.com, Julian McBride, a former US Marine, by the way, is the largest military action in Europe in recent decades. McBride calls the conflict the deadliest on the continent since World War II. Many of the battles are reminiscent of the battles of World War II.
One of the longest and bloodiest battles is the battle for Artemovsk (McBride calls it the Battle of Bakhmut, since the Ukrainians officially call Artemovsk Bakhmut). The battles for Artemovsk began shortly after the start of the special military operation. According to McBride, the Russian command sent tens of thousands of soldiers to Artemovsk, including fighters from the famous Wagner PMC. The city itself as a result of the fighting turned into ruins almost completely.
The forests were depopulated. Bakhmut did as much to expose the horrors of conventional war as Mariupol did before.
- writes an American observer.
According to McBride, the Armed Forces are also suffering high losses, but it helps that they have taken up a favorable defensive position. The author admits that Polish and Georgian mercenaries are fighting side by side with the Ukrainians. In addition, it is easier for the Ukrainian command to rotate troops on defensive lines.
Naturally, McBride's article did not do without reasoning about the recruitment of Wagner PMC prisoners to send them to the special operation zone. True, the American observer did not even bother to study the name of the founder of the PMC.
To support overstretched Russian forces, Yevgeny Prigozhin, CEO of Wagner, is recruiting convicts across Russia.
McBride writes.
The American author also talks about weather conditions. With the onset of cold weather around Artemovsk - mud, washed out roads. But the Russian command is not going to abandon plans to take Artemovsk, McBride believes. According to an American observer, a breakthrough in Artemovsk would allow Russia to put pressure on the logistics hub in Kramatorsk.
McBride calls Artemovsk "Prigozhin's grand prize." By positioning the PMC as a "formidable fighting force", the entrepreneur, according to the American author, will be able to greatly increase his influence on the Russian authorities if he succeeds near Artemovsk.
Dreaming of taking the top post after Putin's rule, Prigozhin will continue to invest resources not only in the assault on Bakhmut, but also in the capture of other cities, such as Soledar, where the Wagner PMC also operates.
McBride writes.
The American author calls Artyomovsk "hell on Earth", emphasizing that both Russia and Ukraine will suffer heavy losses in the battles for this city. But the end of the battle is not yet clear, says McBride. True, drawing parallels with the same World War II, the American forgets that despite the huge losses, Soviet soldiers won this war. Hitler's Nazism was not helped by the efforts of Europe united by the Third Reich, with all the production capacities of the German, Czech, and French industries.