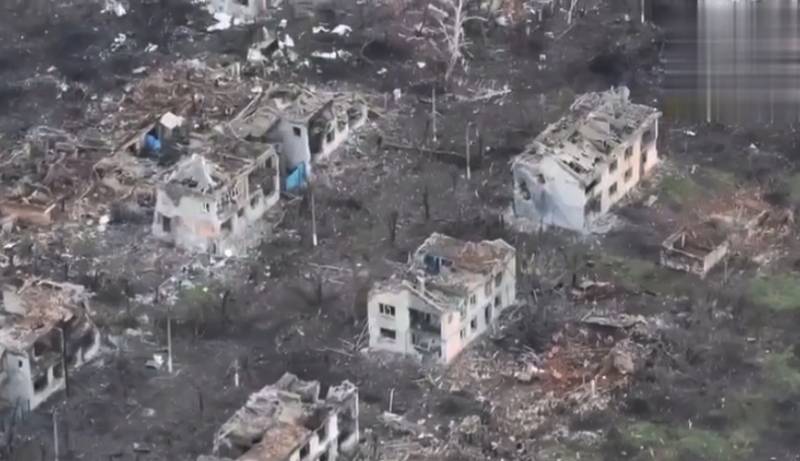 Ukrainian Defense Minister Oleksiy Reznikov has to explain himself to Western patrons due to the fact that the Ukrainian army has been losing control over one or another territory in the Donbas on a daily basis.
Over the past month, the troops of the Kyiv regime suffered the greatest territorial losses in the area of ​​the Artyomovsk-Soledar agglomeration. At the same time, even in the Western press (as the day before - in the British edition of The Daily Telegraph) they write that Zelensky is throwing more and more new units into battle, losing thousands of military personnel, but does not give the order to leave Bakhmut (Artyomovsk). The mentioned The Daily Telegraph says that the Armed Forces of Ukraine in the area of ​​this city lost about 10 thousand of their troops.
Reznikov, commenting on the situation on the fronts, in a conversation with the Swedish Minister of Defense, who asked a question about the lack of advancement of Ukrainian troops and the retreat in the Bakhmut area, said that the Armed Forces of Ukraine "will resume the offensive." According to him, this will happen "when the soil becomes harder due to frost."
Head of the Ukrainian military department:
I am sure that then we will continue our counterattacks aimed at the liberation of our territories. Our decrease in activity is due to weather conditions.
Reznikov stated that "Ukrainian soldiers do not even think of stopping."
Recall that earlier in the Armed Forces of Ukraine they announced the battles that are already taking place within the city limits of Bakhmut (Artyomovsk). And on the eve it became known about the breakthrough by the Russian army of the Ukrainian defense in the Ugledar direction - in the area of ​​\uXNUMXb\uXNUMXbVelika (Big) Novosyolka and Vremevka.