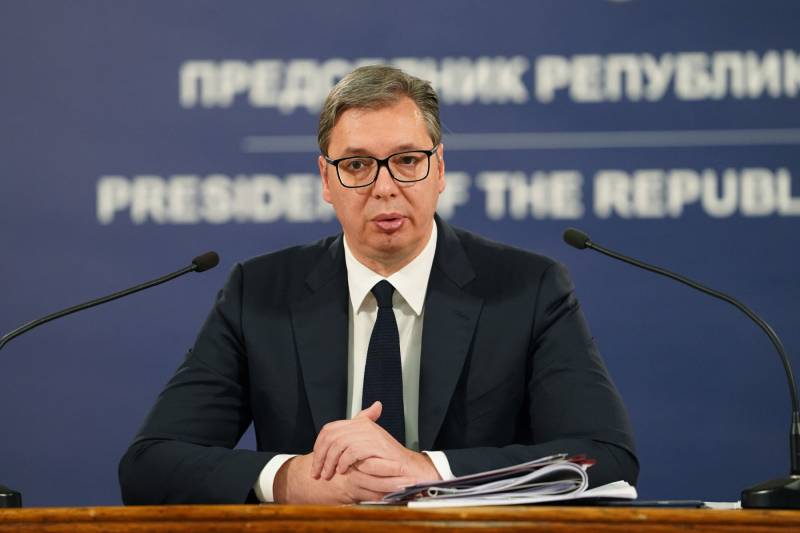 The statement of Serbian President Aleksandar Vučić attracted attention. Commenting on what is happening in the Balkans, he said that the day of December 11 was the most difficult for all the time he was in office.
Vucic said these words during an address to the nation, which took place after the meeting of the Serbian Security Council.
Alexander Vucic noted that the international community turns a blind eye to the arbitrariness of the Kosovo "authorities" when they are going to actually liquidate the Serbian enclaves in the region. At the same time, the President of Serbia used the term "Serbian problem", pointing out that the Kosovo security forces have been invading the territories densely populated by Serbs for several days in a row.
Alexander Vucic:
We're backed against the wall.
The President of Serbia recalled that, on the basis of existing agreements, the Kosovo police and other power structures do not have the right to be in the territories densely populated by Serbs in the north of the province of Kosovo. There are peacekeeping units that are ignoring the arbitrariness on the part of the Kosovars.
Vucic:
But they (the Kosovo security forces) invaded there, and the international community pretends that nothing bad and serious happened.
According to the President of Serbia, "America cradles its child" in the Balkans, from which a real monster has grown in 23 years.
Vučić also called on the Kosovo side to immediately release all ethnic Serbs detained in the province.