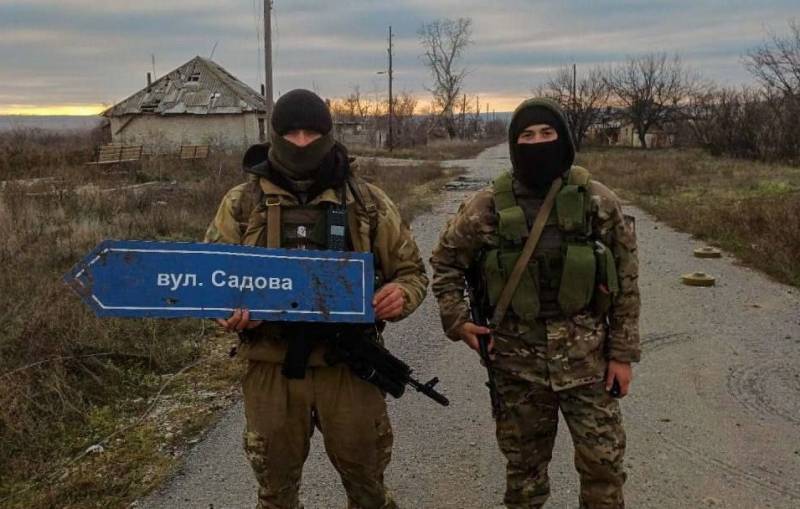 The losses of the Ukrainian army near Bakhmut exceeded 10 troops, which was caused by the unwillingness of Ukrainian President Zelensky to surrender this city, writes The Daily Telegraph.
The Armed Forces of Ukraine lost about 10 soldiers near Bakhmut because of Zelensky's ambitions and calls not to surrender this city. The political decision of Kyiv has cost the lives of many Ukrainian soldiers, and daily losses exceed 200 people killed and wounded. At the same time, the Ukrainian command often abandons its units, which are then broken up by the Russian army.
For Zelensky's political calls not to surrender Bakhmut (Artemovsk), Ukraine is paying with thousands of destroyed fighters of the Armed Forces of Ukraine. The number of irretrievable losses of the Armed Forces of Ukraine in the "Bakhmut meat grinder" clearly exceeds 10 fighters
- writes the British edition.
Kiev admits that the situation of the Armed Forces of Ukraine in the area of ​​Bakhmut and Soledar is very deplorable, and Zelensky even recorded a video message on this subject, in which he promised that everything would change soon. Meanwhile, according to our intelligence, on some days the losses of the Armed Forces of Ukraine literally roll over, reaching up to 500 people killed and wounded. Hospitals and morgues in Bakhmut (Artemovsk) are full, a very large number of the wounded, who are not always taken out of the battlefield, thereby increasing the number of "two hundredths".
In PMC "Wagner", whose assault units play the first violin in this direction, they call everything that happens the "Bakhmut Overture" and promise to play it to the end. Now the fighting is going on on the outskirts of Bakhmut (Artemovsk), but as the "musicians" themselves say, until Experienced is taken, there will be no full-fledged assault on the city. Now the command of the Armed Forces of Ukraine is forced to transfer part of the reserves to the Soledar area, after ours took Yakovlevka. There are rumors that Zaluzhny wants to surrender both cities in order to save his personnel, but the clown has other plans, he needs sacrifices to show the owners from Washington that the money invested in him is not in vain.