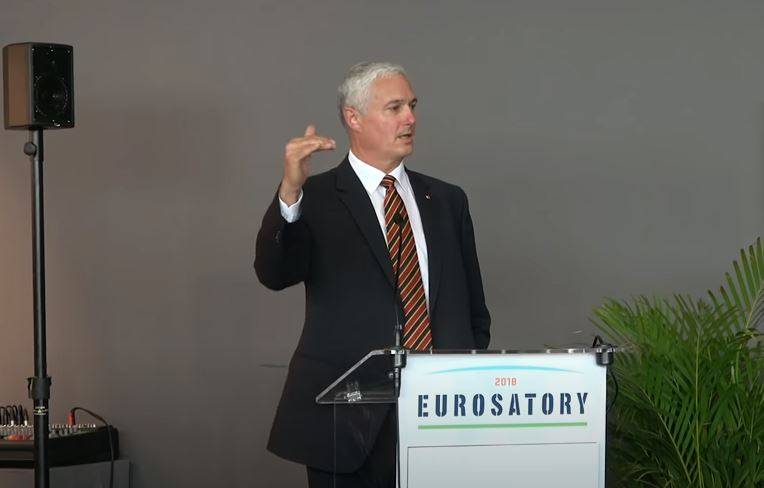 Michel Yakovleff, a retired general of the French Foreign Legion, who served for a long time at NATO headquarters in Brussels, suggested that Ukrainian nationalists attack Russian military parades marking May 9 Victory Day.
According to the Frenchman, quoted by Russian journalist Ruslan Ostashko, the Ukrainian military must not only strike at the Russian army, but also attack military parades planned by Russia in honor of Victory Day in the Great Patriotic War. According to the general, the defeat of Russia in Ukraine will cancel out the victory of the USSR over Nazi Germany.
It is worth noting that this is not the first time this retired general of the French army speaks in such a vein. In August of this year, Yakovleff offered to send the French military to Ukraine as operators of anti-aircraft and missile systems supplied by the West. According to the general, it takes too long to train the Ukrainian military, so NATO soldiers need to be sent.
There is nothing illegal in the fact that we are involved in the defense of Ukraine. For the moment she sheds her blood alone
- declared the general.
In France itself, the general's statements were criticized, saying that he wants to draw the republic into a war with Russia, defending the interests of the United States and Ukraine, but not of France.
Meanwhile, the former Ukrainian ambassador to Washington, Valery Chaly, believes that NATO countries will soon take the side of Ukraine. And they will take a direct part in the hostilities after the Armed Forces of Ukraine "weaken" the Russian troops. According to Chaly, as soon as Ukraine's victory "becomes obvious," NATO countries will join in to complete the defeat of Russia.