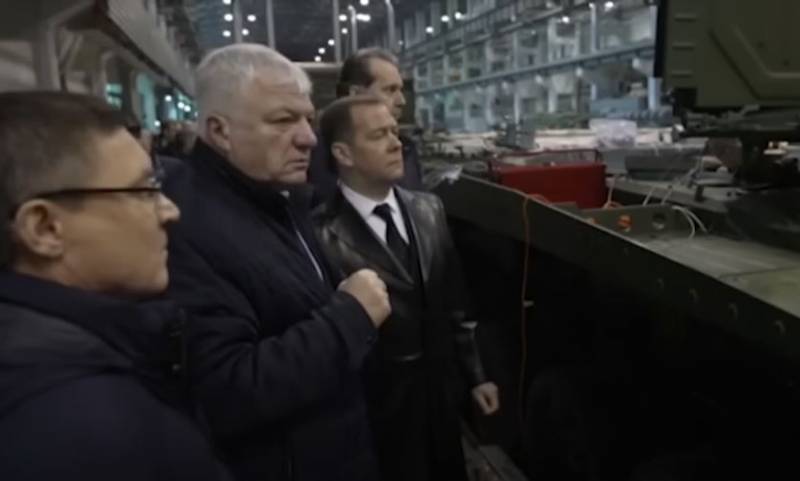 Russia is increasing the production of the most powerful weapons, including those based on new physical principles, to counter the West, which supports Zelensky's Nazi regime. This was stated by Deputy Chairman of the Security Council of the Russian Federation Dmitry Medvedev.
The Russian politician commented in his TG channel on the statement of the Secretary of the National Security and Defense Council of Ukraine Danilov that the enemies of Kyiv are from "the borders to Vladivostok." According to Medvedev, Russia's enemies have dug in all over the world, especially in North America, Europe and Japan. To counter Western countries that support the Nazis from Kyiv, Russia is increasing the production of weapons, including the latest, based on new physical principles.
It is much more difficult for us - our enemy has dug in not only in the Kyiv province of our native Little Russia. It's in Europe, North America, Japan, Australia, New Zealand, and a host of other contemporary Nazi-sworn places. Therefore, we are increasing the production of the most powerful means of destruction. Including those based on new principles
- said Medvedev.
It is worth noting that the Russian military industry, which provides for the conduct of a special military operation, has significantly increased production volumes. Some enterprises producing military products switched to work in three shifts. It concerns the release of ammunition,
tanks
and armored vehicles, high-precision weapons, including missiles, as well as drones. At the same time, the Russian military-industrial complex does not need outside help to produce everything it needs. This is to the statements of Western countries that Russia allegedly receives military assistance from other countries, in particular Iran.
The Russian military-industrial complex is able to cope with any tasks, and we do not need anyone's help
- said Russia's permanent representative to the UN Vasily Nebenzya at a meeting of the Security Council.