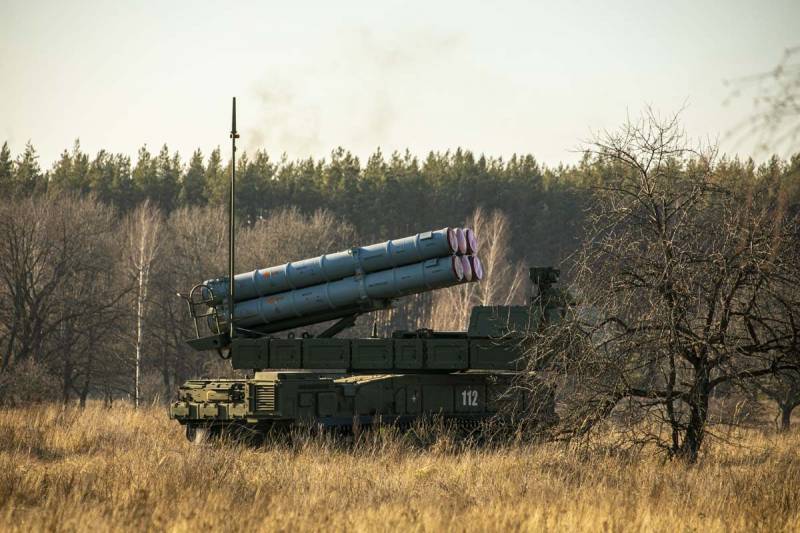 Air defense systems worked out in the sky over Simferopol, all targets were hit. This was announced by the head of the Crimea Sergey Aksenov in his TG channel.
The night before, Kyiv again tried to probe the Russian air defense on the peninsula, in the Simferopol area, air targets were seen, most likely Ukrainian drones. Anti-aircraft gunners worked on the identified targets, destroying them. According to reports, explosions in the sky sounded over the central part of the city, as well as over the Bakhchisaray district. In Simferopol itself, everything is calm, there is no damage.
An air defense system worked over Simferopol. All services are operating normally. I ask everyone to remain calm and trust only official information.
- wrote Aksenov.
Since the beginning of the special military operation in Crimea, a high, "yellow" level of terrorist danger has been operating, this is due to the ability of Ukrainian drones to penetrate the territory of the peninsula and strike at military and civilian infrastructure. In Kyiv, they still believe that Crimea is Ukrainian, so strikes on its territory are not only possible, but necessary. Zelensky's advisers have repeatedly stated that soon Crimea will be "liberated", and by military means.
Earlier, Ukrainian Foreign Minister Dmitry Kuleba said that as long as Crimea is under Russian control, there can be no talk of any peace talks. Kyiv agrees to discuss the conclusion of a peace treaty only after Russia returns all territories to Ukraine, pays reparations, extradites all war criminals and renounces nuclear weapons.
weapons
. These are the wishes of Zelensky and his entourage.