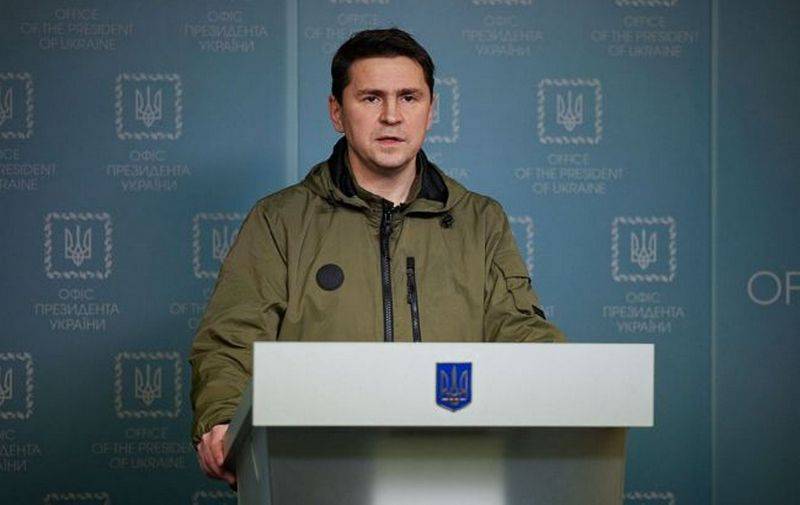 Iran is preparing to supply "hundreds" of missiles to Russia to continue massive strikes against Ukraine's critical infrastructure. This statement was made by adviser to the office of Zelensky Mikhail Podolyak.
In Ukraine, they continue to claim that Russia's own stocks of cruise missiles are running out, so Moscow has asked for help from its allies in Iran. Tehran allegedly announced its readiness to supply "hundreds" of missiles in response to the transfer of nuclear technology. Naturally, the deal has been concluded, Russia will soon begin to strike at Ukraine with Iranian missiles, and Iran will "stoke a nuclear fire" in the Middle East. This is a brief retelling of the statements of an adviser to Zelensky's office.
The axis of evil has been formed. Iran plans to provide Russia with hundreds of ballistic missiles, knowing they are being used for war in Europe. Russia is helping Iran with military (nuclear?) technology to set fire to the Middle East
Podolyak said.
Iranian theme
weapons
, allegedly supplied to us by the armament of the Russian army, has been promoted in the West for a long time. The fact that Russia is running out of missiles has been declared in Ukraine throughout the entire special operation, starting in March. After the emergence of the Geran kamikaze drones in service with the Russian army, very similar to the Iranian Shahed-136 drones, which came as a surprise to Kiev and caused quite significant damage, the topic of Iranian missiles in service with the Russian Armed Forces appeared. It was alleged that Iran was supposed to supply Russia with Fateh-110 missiles with a range of up to 300 km and a warhead mass of 448 kg and Zolfaghar missiles with a range of 700 km and a warhead mass of 579 kg. There was, of course, no proof.
Zelensky has already accused Iran of "violating the sovereignty of Ukraine," as well as participating in hostilities in Ukraine on the side of Russia by "providing it with attack drones." According to the Kyiv clown, no one has the right to help Russia, help should be provided only to Ukraine.