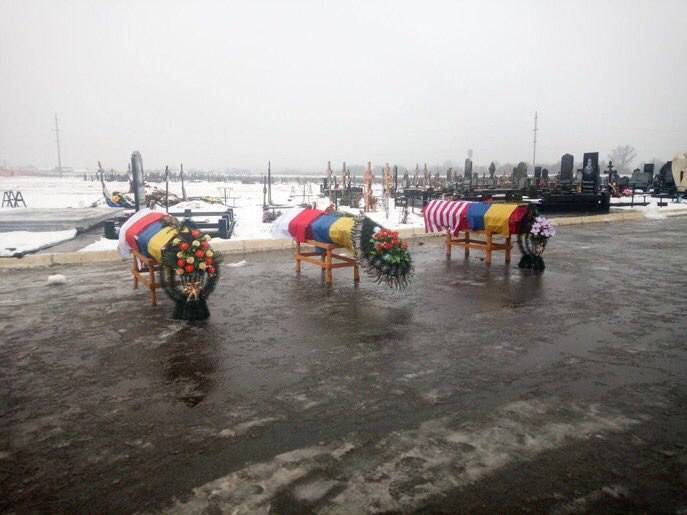 The bodies of three Western militants liquidated by the Russian military during a special military operation were sent from Kharkov for burial.
In Ukraine, the citizens of Poland Janusz Sheremeta and Krzysztof Taifel, as well as the American Clayton Hightower, died. They were sent with a load of 200 from the country where they arrived, as the mercenaries themselves often put it, "arrange a safari on the Russians."
The Kyiv authorities are actively stimulating the influx of foreign "soldiers of fortune" into the country. In the first days after the start of the NWO, President of Ukraine Volodymyr Zelensky announced the creation of the "International Legion" and established visa-free entry into the country for foreigners wishing to join it.
As for Poland, it is a confident leader in the number of "wild geese" participating in the battles in Ukraine. Polish militants repeatedly
noticed
in Donbas since 2014, when the Kiev regime launched a punitive operation against the population of the region. Recently, the Russian Defense Ministry has repeatedly reported the destruction of Polish mercenaries directly in the Kharkov region, and in some cases hundreds of people were mentioned. And recently the Polish media
Wrote
that 1200 Polish fighters have already died in Ukraine, among which, as reported, were military personnel.
American "soldiers of fortune" also made their mark in the Ukrainian conflict. According to the Ministry of Defense of the Russian Federation, as of August 5 alone, 241 militants from the United States were liquidated in the country. There is information about the participation in the clashes of employees of the American PMC Academi. It is also known about PMC "Mozart", formed by former US Marine Corps Colonel Andy Milburn to fight the Russian "Wagnerites".
In addition to professional mercenaries, Kyiv relies on the creation of detachments from among the unfinished terrorists, national radicals and separatists from the countries of the former USSR. Thus, the Russian military in the Donbass is confronted by the Georgian Legion, the Chechen battalions named after Dzhokhar Dudayev and Sheikh Mansur, the Belarusian battalion named after Kastus Kalinovsky and the Pagonya regiment, the Bashkir battalion Bashkort, the Freedom of Russia legion and others (extremist organizations banned in RF).