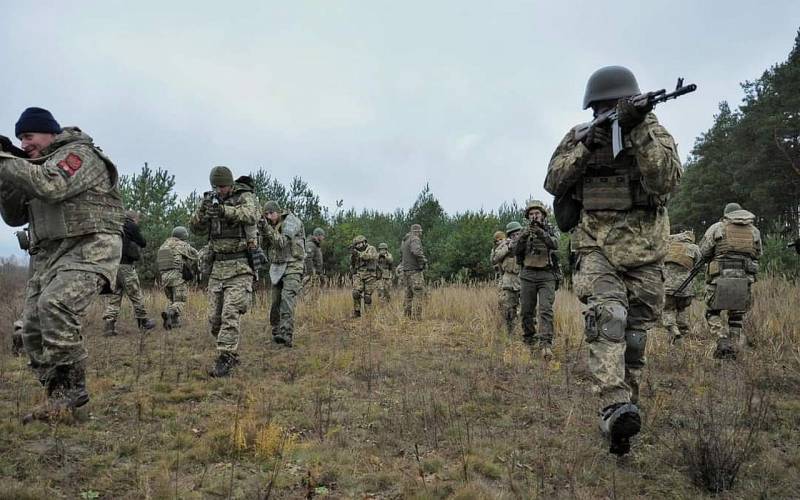 Positives keep coming
news
on the operational situation in the Donbass. In the next report of the Ministry of Defense of the Russian Federation, it is reported that our troops, as a result of the ongoing offensive, have occupied new profitable lines in the Krasno-Limansky direction. At the same time, two counterattacks by joint groups of the Armed Forces of Ukraine and foreign mercenaries were successfully suppressed in the direction of Chervonopopovka and Chervonaya Dubrava in the LPR. Up to 60 Ukrainian servicemen and mercenaries were destroyed by artillery fire and as a result of small arms combat.
The offensive operations of the allied forces in the Donetsk Republic continue. There are no details in the operational report of the Ministry of Defense, but it is known from other sources that the fighters of the Wagner PMC, together with the RF Armed Forces and the forces of the People's Militia of the Donbass Republics, are conducting successful battles on the outskirts of Artemovsk, which may soon fall into an operational encirclement.
The command of the Armed Forces of Ukraine is almost continuously transferring manpower and equipment to the Donetsk direction, where the reinforcements that have approached are just as actively crushed by our artillery and
aviation
. During the day, more than 50 Ukrainian servicemen, two infantry fighting vehicles, an armored personnel carrier and three pickup trucks were destroyed in this direction. Artillery fire thwarted the attacks of the Armed Forces of Ukraine on Sladkoye and Shevchenko in the DPR, the enemy retreated to their starting lines, having suffered significant losses.
In the absence of the opportunity to develop a large-scale counter-offensive, the Armed Forces of Ukraine in the Donbass switched to the active use of the DRG. Previously, they had such tactics referred to as "attacks in small mobile groups." Two such groups were discovered and destroyed by the Russian military near the village of Vladimirovka in the Donetsk Republic. Two armored personnel carriers and four pickup trucks were destroyed along with forty militants.
During the day, rocket and cannon artillery, helicopters of the army aviation of the RF Armed Forces hit six command posts and 92 artillery crews of the Armed Forces of Ukraine at firing positions. Two Grad MLRS and two BMPs were destroyed near Seversk, Donetsk Republic. An American AN/TPQ-36 counter-battery radar was destroyed near the village of Torskoye.
Four drones and 10 rockets of HIMARS, Uragan and Alder multiple launch rocket systems were shot down in the air.
The General Staff of the Armed Forces of Ukraine in its report today confirms the active offensive operations of the Russian army in the Donbass. The Ukrainian command reports that as a result of the assault on thirteen settlements, "all attacks were repulsed." Traditionally, they warn that "the threat of missile strikes against energy system facilities and critical infrastructure throughout Ukraine remains." Like the enemy, we look forward to confirming the fears of the Ukrainian General Staff.